Miami GP On Course to Deliver the Most Majestic Podium Ceremony in F1
Published 05/05/2022, 4:25 AM EDT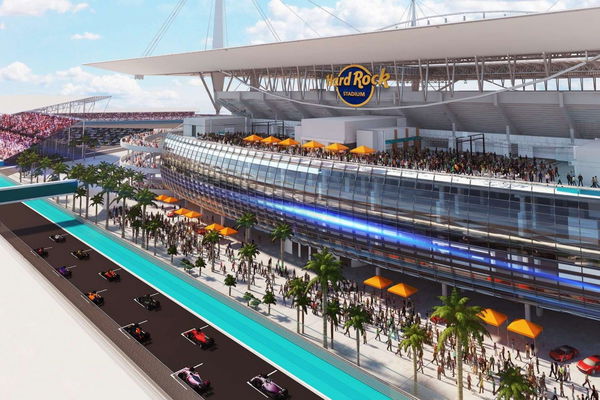 Miami GP F1 podium has got people very excited! If the Grand Prix weekend alongside the crowd excitement was not enough, this podium has suddenly become the talk of the town.
ADVERTISEMENT
Article continues below this ad
This celebrated American city has welcomed F1 with open arms. Home to the Miami Dolphins, the Hard Rock stadium hosts popular shows every year.
ADVERTISEMENT
Article continues below this ad
F1's start to this year has been on an upward trajectory. From a comeback Australian GP to Las Vegas joining the party, F1 fans have surely reached satiety.
Miami GP F1 podium is a head turner
Fans have waited and waited for Miami to make its debut. The world-famous city was a great addition to the calendar. Furthermore, it was a dream come true for fans and drivers alike. Notably, the city is famous for its glamor and glitz in America. F1 someday had to host races there!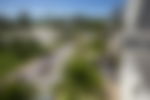 F1 live streamed a Miami-style Grand Opening Party some time ago. Introducing the sheeny crowd to every team and driver, we could hear endless cheers and claps. The interviewers passed around mics as they asked everyone questions.
Excitedly, Mercedes' George Russell had this to say: "It's where we gonna be, I mean everybody told me this podium's gonna be the best of the season. So we gonna make sure we are standing here on Sunday and you guys are crazy and just so happy to be here in Miami, its gonna be a great weekend."
The city shines in the glory of an F1 race
Clearly, the podium has suddenly become the center of all attention. The stage definitely looks a lot bigger than an average podium. Whosoever manages a top 3 can expect a lovely party on the huge stage. Besides the podium, the opening party was filled with attractive performances.
ADVERTISEMENT
Article continues below this ad
Kygo music and Joe Jonas put on a tremendous show for the audiences. They were definitely having a gala time in the Arena. However, the teams will look forward to a solid weekend in Miami. This podium could prove to be a game-changer for this season especially when the stakes are so high for every team.
ADVERTISEMENT
Article continues below this ad
As for now, this race weekend looks very promising. So who do you want to see on that giant podium.?
Watch This Story: Zendaya's Legendary American Stylist Set to Dress up Lewis Hamilton for Met Gala 2022