Michael Schumacher: Everything There Is to Know About His Health, Condition, and Accident
Published 06/16/2020, 9:33 AM EDT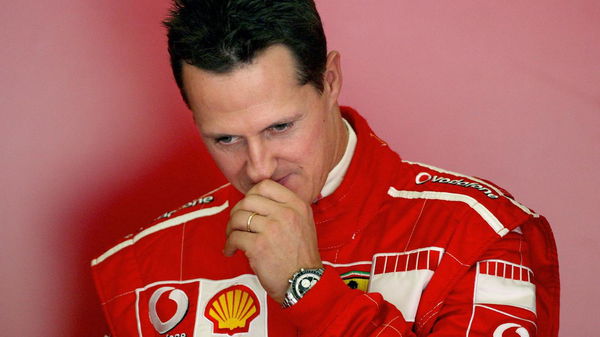 ---
---
Fate can be cruel at times. Even if you're on top of the world, having achieved everything, fate can snatch it all away in an instant. Michael Schumacher retired from F1 for the second time in 2012 but he didn't get very long to enjoy his time off from the racetrack. Here's everything we know about the F1 legend today and what happened on the fateful day of his skiing accident.
ADVERTISEMENT
Article continues below this ad
Michael Schumacher: the accident
Before diving into the details, be warned that a lot of this information is mere speculation. The Schumacher family has rightfully kept the German driver's health condition under wraps. Therefore, take this information with a pinch of salt.
ADVERTISEMENT
Article continues below this ad
On December 29, 2013, mere days away from his 44th birthday, Michael Schumacher suffered a near-fatal accident whilst skiing in the French Alps. The 7 times World Champion's head hit a rock while crossing an unpatrolled skiing area. Thankfully, he survived because of his ski helmet. However, his injuries were severe.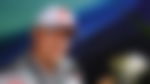 Brain injury resulted in Schumacher being placed in a medically induced coma. Michael regained consciousness only in June 2014. Following this, Schumacher left the hospital to recover and rehabilitate from his home in Switzerland.
There have been several conflicting reports regarding Schumacher's condition and proceeding sequence of events. Some reports claim the 7 times World Champion is paralyzed and confined to a wheelchair. Moreover, some sources suggest Schumacher has difficulty speaking and is suffering from memory loss.
Current health status
ADVERTISEMENT
Article continues below this ad
His family hasn't gone on record to speak about the F1 legend's health. However, his manager revealed that Michael was slowly progressing and making small steps towards recovery.
Recently, many reports surfaced, claiming Schumacher was to undergo surgery. Allegedly, doctors planned on performing a stem cell surgery to regenerate Michael's nervous system.
The Schumacher family denied these reports, claiming they wouldn't opt for surgery, given the present condition. However, it's still unclear if Schumacher does undergo surgery if and when the Coronavirus situation improves.
ADVERTISEMENT
Article continues below this ad
Michael Schumacher almost seemed immortal during his period of F1 domination. Schumacher always believed in never giving up and we can only hope 'The Michael' conquers his injuries as soon as possible.