Michael Schumacher Had This Chilling Thought in His Mind After Senna's Death at Imola
Published 09/15/2021, 3:11 PM EDT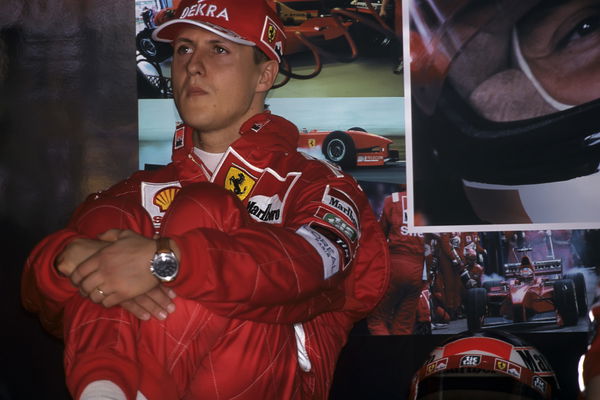 ---
---
Michael Schumacher made his F1 debut in the 1991 Belgian Grand Prix. Although he was just 22 years old, he featured in a grid which contained Ayrton Senna, who is a legend in the sport. While the German didn't challenge the Brazilian straightaway for the world title, he did so in 1994.
ADVERTISEMENT
Article continues below this ad
During that season, Schumacher and Senna, now with Williams, engaged themselves in battle. However, Senna's death in Imola brought one of the most glorious F1 careers to a shocking conclusion.
Earlier today, Netflix released the highly anticipated documentary on Schumacher's life. During the 112-minute film, a segment featured him talking about the difficulties he faced when coping with Senna's death.
ADVERTISEMENT
Article continues below this ad
Michael Schumacher reveals he could only think of death following Ayrton Senna's incident
The 1994 season saw contrasting starts from Schumacher and Senna. While the former took two race wins in the first two races, the latter suffered two DNFs. However, the San Marino Grand Prix changed the entire season.
Following the death of Roland Ratzenberger in qualifying, Senna died in a stunning crash during the race. This crash ended the three-time F1 champion's, and sent shock waves not just among the F1 fraternity, but the entire world.
Although Schumacher took his third win of the season, he couldn't cope with the loss of the Brazilian. During a segment in the documentary, the German mentioned how he drove a lap around Silverstone, thinking every corner produced a possibility of dying.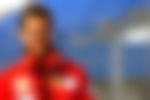 He said, "In Silverstone, I went there, and you suddenly saw many things with different eyes. I went in a road car in Silverstone through the circuit and I just thought, 'This is a point you could be dead, this is a point you could be dead.'
"I thought it's crazy. You always test it, you always raced here. But there's so many points you could crash and you can be immediately dead. That's the only thing I was thinking of."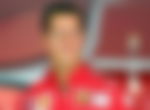 Schumacher won his first of seven world titles in 1994
ADVERTISEMENT
Article continues below this ad
The German took eight race wins and two second-place finishes to amass 92 points. Despite two DSQs and two retirements, Schumacher edged out Williams' Damon Hill by a single point to win his first ever world championship.
ADVERTISEMENT
Article continues below this ad
The following season, Schumacher won his second world title with Benetton, before moving to Ferrari in 1996. Although he battled Hill and Mika Hakkinen in the next four years, he dominated in the early 2000s, winning five world titles on the trot from 2000 to 2004.
WATCH STORY: Insane Michael Schumacher Records That Lewis Hamilton Hasn't Broken Yet