Michael Schumacher Was Quite a Misunderstood Character: Brawn Clears up a Misconception About the Ferrari Legend
Published 09/17/2020, 2:43 AM EDT

Follow Us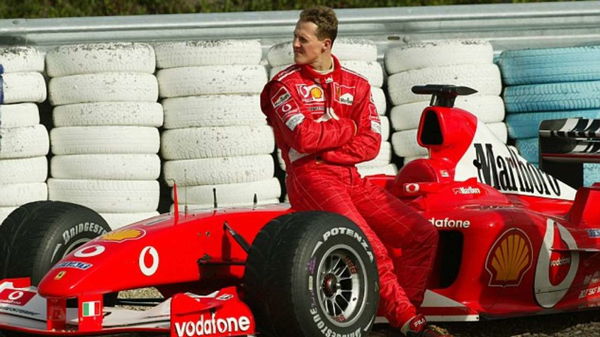 There is not one person in the F1 community that has not adored or respected Michael Schumacher for his racing genius. The seven-time World Champion was a character of magnitude, and known to be a driver with an elite mentality. But, current Formula 1 managing director Ross Brawn thinks that success seldom translated into impressions.
Michael Schumacher and Brawn had a great partnership
Talking about him in Sky's documentary 'Race to Perfection', he was quoted as saying, "Schumacher was quite a misunderstood character. I don't know if inside he liked the impression he created because he was an intimidating character, but personally he was the opposite, very charming and very personal." (translated from Google Translate)
ADVERTISEMENT
Article continues below this ad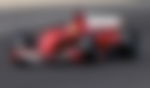 Brawn, of course, is one of Schumacher's biggest fans. The pair made their way up in the sport gradually.
Working together at Benetton, Ferrari, and Mercedes, Brawn had a happy relationship with the great German driver. He went on to say,
"Many people who competed against him had a different opinion. But no one I know who worked with him had bad words about him or bad opinions about his integrity, his commitment, and his human side." (translated from Google Translate)
Schumacher was involved in a few controversies himself
ADVERTISEMENT
Article continues below this ad
Some former drivers might tend to disagree with that last comment. Few over the course of years have had some strong words to say. Or possibly, for the incidents that have happened.
A notable incident that comes to mind is the Schumacher-Hill clash in the 1994 Championship. Hill believes, to this day, that the outcome would have been the same. It was most definitely a controversial ending to any Formula 1 season, especially with the stakes involved.
But most of the disliking from the community towards Schumacher is mostly down to his dominance. In a way, similar to how Lewis Hamilton has performed over the last six years.
ADVERTISEMENT
Article continues below this ad
It is then natural to feel a sense of jealousy at someone achieving sustained success. The retired German driver won a record 7 championships, including that golden era of 2000-2004 where Ferrari won five titles.
Brawn was, of course, instrumental in the design and technical ideation of those winning cars. But no matter what the perception of Schumacher, his legacy will and always be held in the highest regard.