Michael Schumacher's Benetton F1 Car All Set to Bring Down the Roof Over Upcoming Auction
Published 06/18/2022, 2:50 PM EDT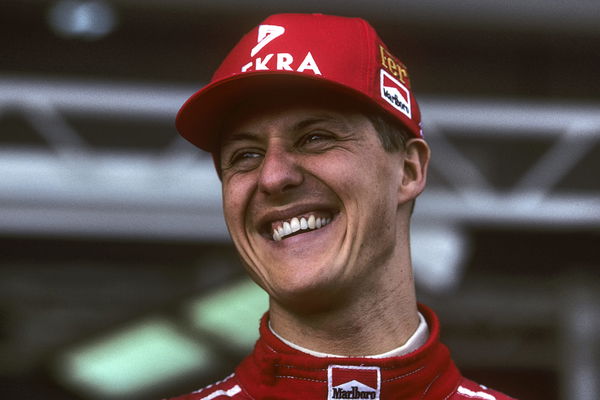 Michael Schumacher's Benetton F1 car is set to cost a fortune as it goes into auction. Over the years in his Formula 1 career, Michael Schumacher has driven some of the most iconic cars in history. Most notably the Ferrari F2004, a car so good that it even shocked Ferrari themselves.
ADVERTISEMENT
Article continues below this ad
But his championship-winning roots began at Benetton and his B193B from the 1993 season. Featuring in striking yellow color with hints of green, this particular car is a classic among the fans. The auction car is fully functional and whoever gets to own will also be able to take it out for a spin. 
ADVERTISEMENT
Article continues below this ad
Michael Schumacher's iconic B193B is on sale at Goodwood
Being auctioned at the Goodwood, Michael Schumacher more often than not found himself on the podium in the car. Battling with the Ferraris and McLarens that year, Michael managed to win in Portugal. The B139B is considered a cult classic among the F1 fans and it isn't going to cost cheap. 
Estimated to be sold for over a million euros, the London auction house Bonhams expects to sell the car for between 1.3 million to 1.9 million euros. The last time this car ran was at the Goodwood Members Meeting just a few months ago. Coming up to the auction, it is expected to be inspected by a few specialists in order to make sure of the condition. 
Most cars don't get sold with the engine or the transmission and let alone the electronics required to sell it. However, this car, according to its owner, is an exception and can be taken for a run immediately.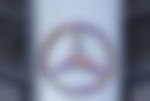 Christened as chassis number B193B-04, this particular example has been driven by both Riccardo Patrese and Michael Schumacher. And to add to the further glory, this model also helped clinch Patrese a third-place podium at Silvertone; while Michael had finished second in the same race. 
The story behind Schumacher's B193B and 1993 F1 season in general
The B193 was designed by Rory Byrne during the winter of 1992-1993 in order to perfect the B193 chassis. It featured a state-of-the-art active suspension, traction control, and automatic gearbox. However, narrower tires were mandated in 1993 and hence another car had to be made from scratch. Hence, the B193B was born out of necessity and made from scratch. 
ADVERTISEMENT
Article continues below this ad
The then Technical Director, Ross Brawn, had some thoughts on the 1993 season. "It was interesting for us," he recalled. "Because we were up against McLaren – a top-class team – using the same engine as us. At the beginning of the season, they did a better job than we did. But, from Imola onwards, we started to get our act together".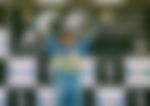 Arguably it was the second-best car on the grid and Michael Schumacher out-qualified McLaren's Ayrton Senna in eight of the sixteen rounds that season. What's more, Michael was also able to challenge the unbeatable Williams FW15C. 
ADVERTISEMENT
Article continues below this ad
WATCH THE STORY: When F1 Drivers Had a Blast on Top Gear Featuring Hamilton, Vettel & Ricciardo
While it depends on the bidders to set the final price, the individual who wins it out will be taking home a fine piece of motorsport history.