Mick Schumacher Brings Back Nostalgia for F1 Fans With Latest Tribute to Michael Schumacher
Published 03/14/2021, 3:25 PM EDT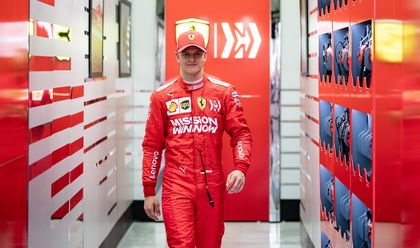 ---
---
Mick Schumacher has brought the iconic Schumacher name back to Formula One for the 2021 season. Michael Schumacher is one of the greatest drivers in F1 history and his son will now continue his legacy, years after the former's departure from the sport.
ADVERTISEMENT
Article continues below this ad
The young German driver has decided to pay a heartwarming tribute to his father. For the 2021 season, he has decided to bring back the iconic 'MSC' abbreviation instead of the allotted 'SCH.' For those who know, MSC will bring back a lot of memories and certainly bring a smile on their faces as they see the name on the timing board.
The 21-year-old will be behind the wheel of the Haas and will pair up alongside his F2 rival, Nikita Mazepin. In their first season of F1, the two rookies will be given the task to drive the team to the front of the grid.
ADVERTISEMENT
Article continues below this ad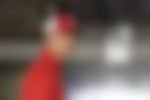 Mick Schumacher says he has an emotional bond with his dad's abbreviation
The German said, "I wanted 'MSC, "It's an emotional bond I have to it. I think it's quite nice for everybody watching the timing screens and seeing 'MSC' back on the screens as well."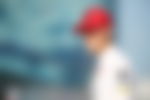 It's been three decades since Michael started his career in F1, now his son begins his journey. He stated it is a dream come true to finally reach F1 and reflect on his dad's journey in F1.
He said, "Obviously now being one of the 20 drivers in Formula 1 is very special. As a child, I've been dreaming about this for 15 years and now it's actually happened. It's emotional and just something very nice.
"My father actually had his first race in Formula 1 30 years ago this year that makes it even more emotional and even nicer."
The German will receive a helping hand from a four-time world champion
Sebastian Vettel has mentioned that he will be happy to give advice to young Schumacher, as his dad was an inspiration to him. However, Vettel thinks there is only so much he can do, and that Mick will need to find his own at times.
Vettel said, "I am a Michael fan. I'm happy to help where I can, Mick is a great guy, I have a very special connection to his father. From my side, I really like him, we get on well, and I'm happy to tell him everything I know.
"I'm happy to help, but I think it's important for him to find his own path, follow his own way."
ADVERTISEMENT
Article continues below this ad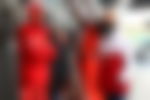 As we are just weeks away from the opening race of the 2021 season, fans are excited to see the Schumacher name back on the track again.
Can Mick perform in his first season in F1 and eventually replicate what his dad achieved?
ADVERTISEMENT
Article continues below this ad