Mick Schumacher Closes the Door to an F1 Switch from Haas to Alfa Romeo
Published 08/27/2021, 1:41 PM EDT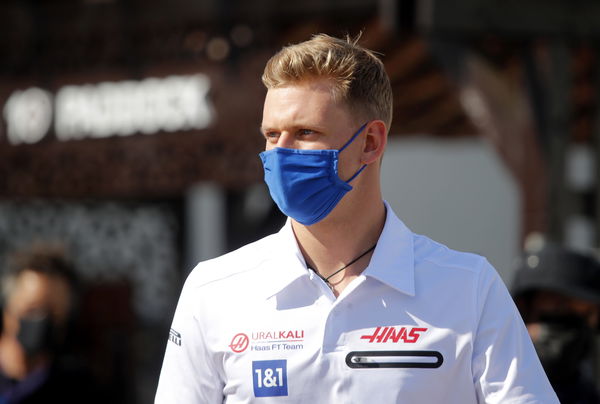 ---
---
Mick Schumacher is currently driving for Haas F1 in his rookie season. The team has generally finished at the bottom of the standings in every race. But Schumacher has performed well despite the vehicle in hand.
ADVERTISEMENT
Article continues below this ad
But is unclear if the young German would continue with the American team. There were reports of rifts between him and team principal Guenther Steiner and also him considering a move to Alfa Romeo for the next season. But Mick has denied both of these reports and stated that he wants to continue working with Haas.
WATCH STORY: Wives & Girlfriends of Current F1 Superstars
ADVERTISEMENT
Article continues below this ad
Not at the moment, no: Mick Schumacher on moving to Alfa Romeo
As reported by Motorsport-total, Schumacher has stated that he has learned a lot in his rookie season. He also mentioned that his first preference is still the American team for the 2022 season.
"We have to see how that develops. But I believe that we are in the final steps now and hopefully have everything under the roof by the end of the season," said Schumacher.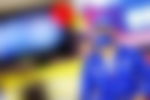 When asked if he was considering moving to rival Alfa Romeo, Mick replied, "Not at the moment, no."
Earlier in the season, Mick had reported problems with his seat in the cockpit of his car. Schumacher has updated that the team has modified his seat a bit since then.
"We're basically trying to hybridize the seat we made at Silverstone and the one we have now. So a mixture of both. The one seat that we made at Silverstone doesn't fit into the car like that.
There are a few points that just don't work. Although it actually feels very comfortable and straight," said Mick.
Haas driver to pay tribute to his father Michael Schumacher at Spa
It has been 30 years since 7-time world champion Michael Schumacher's debut in F1 with Jordon. In his honor, his son Mick will race with a dedicated helmet to commemorate the occasion. Mick will also drive his father's 1991 Jordon on the Spa circuit.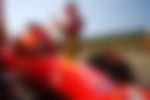 "I actually knew the moment that I signed [for Haas in 2020] that it will be 30 years [in 2021]. But it's still fun that it's 30 years exactly. On the day at Spa, it's going to be great and emotional racing."
And it's actually crazy to think that we started at exactly the same age that I am now [22]. Obviously, it's a different time. It's a different time in this world, but still, the nostalgia is there and I'm very happy about it." said the Haas driver.
ADVERTISEMENT
Article continues below this ad
Mick had earlier driven his father, Michael Schumacher's 2004 Ferrari, in the 2020 Tuscan Grand Prix.
Can Mick continue to improve in 2021 with Haas? Let us know.
ADVERTISEMENT
Article continues below this ad