Mick Schumacher Finally Completes Haas F1 Seat Fit
Published 02/27/2021, 9:21 AM EST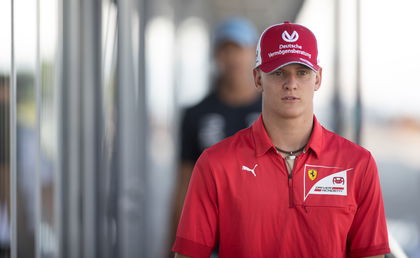 ---
---
Mick Schumacher, the German, comes to F1 after winning the championship in Formula Two. The Haas F1 team signed me up to drive in the 2021 season. He hopes to bring some of that winning momentum from F2 to his debut season onto the big stage of Formula One.
ADVERTISEMENT
Article continues below this ad
However, the German has been working with the Haas team ahead of his debut, he has been training and been in talks with the team since he has been in the UK and self quarantining making sure that his transition into the team is smooth and hits the ground ahead of the first race
The 21-year-old got to go to the team factory and meet the new team members that he would work with. He also got to do his seat fitting, making sure that he is comfortable once he gets behind the wheel in Bahrain.
ADVERTISEMENT
Article continues below this ad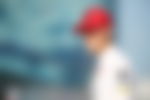 Mick Schumacher getting comfortable at Haas
The F2 world champion was the Haas factory getting comfortable in his new seat and preparing for the new year in racing. While he was in the UK during his self-quarantine, he was pushing himself, doing his training regime to be fully for his first year on the grid.
However, the German driver already has some experience behind the wheel. He drove the car during a free practice session at the last race of the season in Abu Dhabi. This gives him more of an edge over his teammate, Nikita Mazepin.
The Schumacher name returns to the grid
Mick is the son of F1 legend, Michael Schumacher, who has won seven world titles and putting himself in the hall of fame on the F1 wall. The 21-year-old knows that he brings heavyweight on his shoulders.
The German has immense talent behind the wheel and proved that in the F2. He was crowned the champion and hopes to bring some of that mentality and experience to the 2021 grid.
ADVERTISEMENT
Article continues below this ad
Furthermore, Mick is part of the Ferrari driver academy and hopes to drive for the Scuderia just like his dad years ago. However, Schumacher is currently concerned about getting the most experience out of Haas in his first steps in F1.
ADVERTISEMENT
Article continues below this ad