Mick Schumacher Hails Vettel's Influence on His 'Private Life' and F1
Published 05/07/2021, 3:47 AM EDT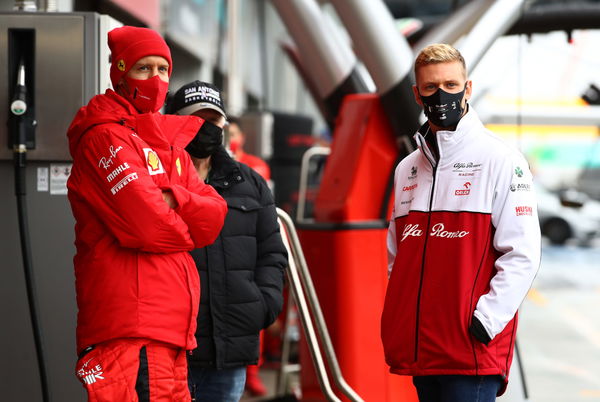 ---
---
The moment Mick Schumacher made his foray into F1 at Nurburgring last year, he found an ally in the fellow German and a 4-time World Champion, Sebastian Vettel.
ADVERTISEMENT
Article continues below this ad
The Aston Martin driver has been incredibly supportive of Mick, almost portraying the role of a mentor. And it looks like their relationship is strengthening with each passing day.
Amidst such a positive tie between the two, Schumacher Jr opened up about the kind of role that Vettel plays in his personal life.
ADVERTISEMENT
Article continues below this ad
Schumacher's comments on Sebastian Vettel
Speaking to RTL, Mick revealed that Vettel has been lending him advice that proved helpful in his private life as well. "Knowing that you always have someone who can give you advice that helps me not only here but also in my private life is very important to me," he said. (Translated from German using Google Translate)
What's more, Mick also declared that Vettel's advice and tips were "very helpful for him, especially in the early days. He has won four world championships and therefore has a lot of knowledge in this sport that can help me."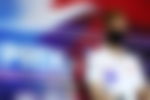 Initially, it looked like Mick could find himself racing alongside Kimi Raikkonen over the 2021 season. Hence, considering the Finn's experience, fans anticipated Mick to learn a lot from the former World Champion.
However, in reality, his teammate turned out to be another rookie in Nikita Mazepin. But, in place of Raikkonen now stands his former Ferrari teammate, Vettel. It will be interesting to see how the 33-year-old tends to his idol's son in F1.
Mick Schumacher not optimistic about 2021
It has undeniably been a horrendous start to the season for Haas F1 team. In what has been an epic downfall, the American team now stands alone at the bottom of the table.
Hence, one might predict Haas to somehow find their way back to the mid-field this season. But that doesn't seem too viable, according to Mick.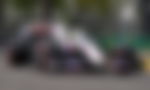 "Of course our car is not the most powerful. So we have to try to get the best out of what we have. I don't want to go in overly optimistic and then get a problem because we say we're going into the points here," Mick said.
ADVERTISEMENT
Article continues below this ad
"I think it's better right now to be a little pessimistic and then be surprised that we might be a little further ahead than we thought."
Overall, with 20 more races left in hand, Mick will be looking to secure some points for himself and his team. But performance isn't going to help him accomplish the target, as he needs a tinge of luck as well.
Hence, will Mick manage to get himself going on the points table before the end of this season? Only time will tell.
ADVERTISEMENT
Article continues below this ad