Mick Schumacher Not a Fan of Lewis Hamilton's Solution to Handling Bad Traffic
Published 10/07/2021, 9:00 AM EDT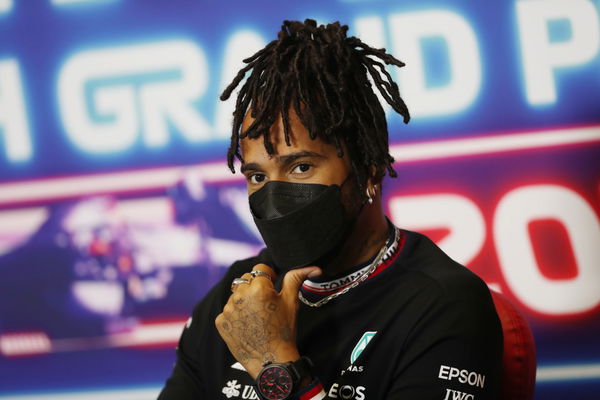 ---
---
Lewis Hamilton doesn't seem to be a driver who goes against the rules; however, one can never truly know. As the driver's conference is underway, a fan question revealed a rebellious side to the racer.
ADVERTISEMENT
Article continues below this ad
A fan asked Hamilton and his conference partner, Mick Schumacher how they react to the maddening traffic on the road. Lewis candidly explained that when traffic is unbearable, he takes out his motorbike; he does this to go down the middle to avoid getting stuck. Surprised, Mick retaliated, "That's not allowed though, is it!?"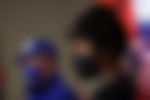 Having exposed himself, Hamilton quickly replied, "I didn't know that!"
ADVERTISEMENT
Article continues below this ad
While it is allowed to filter traffic in the UK, it's usually unheard of in other countries. While Schumacher is surely a gentleman on the German streets, defying road rules would be atypical of him.
Lewis Hamilton discusses his milestones
While Hamilton runs away from the traffic on the roads, the traffic loves Hamilton! After his historical 100th victory, Hamilton spent his weeks off in Paris. However, before Paris, Lewis made a pitstop home. As the champion arrived at the streets of London; no motorbike could save him from the love he received.
With the crowds chanting his name and welcoming their hero, Hamilton had described his surreal experience in London. ' "I traveled from Sochi to London, and in the streets of the city, people were shouting at me – 100, 100! I was approached every step of the way about this victory, there was so much positivity." 
ADVERTISEMENT
Article continues below this ad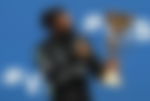 Unexpected, yet deserved, for a driver who feeds off the positive energy of the fans, Hamilton is surely ready for Turkey. Further, the circuit also brings back memories of his 7th title victory last season.
Dumbfounded at how soon he's had to return to the Park, Hamilton remembered the last time he raced in Turkey. " It's crazy how time flies! It's just a shame that after Corona we didn't even have the chance to enjoy our title win with a nice celebration. I miss that."
ADVERTISEMENT
Article continues below this ad
With two milestones achieved in the last year, the Mercedes driver faces tougher competition this time around. Only two points ahead of Max Verstappen, Hamilton would want to increase the lead as much as he can at the Turkish GP.
Watch this story: Lewis Hamilton's Rendezvous in Paris