Mick Schumacher: 'Not Intimated' by Prospect of Battling Hamilton and Alonso in F1
Published 12/28/2020, 1:40 AM EST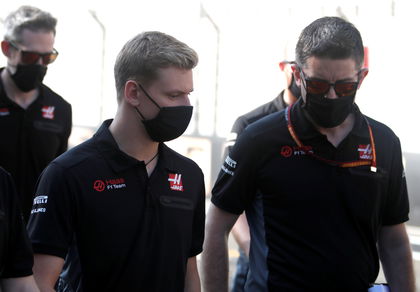 ---
---
Mick Schumacher is just months away from making his official entry into Formula 1 as a full-time driver. It is quite apparent that he might feel a tinge of pressure being the legend, Michael Schumacher's son.
ADVERTISEMENT
Article continues below this ad
But will that be the only pressure mounting over his head?
Well, there's the fact that he will be racing amongst some senior drivers like Lewis Hamilton, Sebastian Vettel, and Fernando Alonso, who share a total of 13 world championship titles. Hence, there are possibilities that Mick might have a tough time climbing up from his rookie position.
ADVERTISEMENT
Article continues below this ad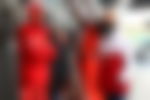 However, this isn't how Mick is considering this scenario. Apparently, the young German is not feeling intimidated by the big names on the grid.
"My goal is to learn and understand as much as possible," he said. "I want to grow up fast. I am not intimidated by the names of the big names like Hamilton, Alonso, and all the others.
"They have done gigantic things in F1. But in the end, they are human beings too."
The teammate battle is the primary concern for any rookie driver. In that case, Mick will be getting his F2 colleague, Nikita Mazepin, who will also be making his F1 debut. Thus, it is unlikely that Mick will feel any sort of push from the Russian.
Mick Schumacher awaits the challenge
Schumacher Jr has already shown glimpses of his father's driving style; Mick has always preferred being aggressive in F2. Hence, it is going to be quite interesting to watch how his upcoming debut season will pan out.
"I know that you have to impose yourself, give your all. And drive in the hardest, albeit loyal way possible," he said."I already know it will be very exciting. I can't wait to face the challenge, prepare for that race, and work with the team."
ADVERTISEMENT
Article continues below this ad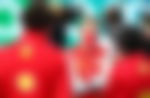 It is no surprise that Mick's future in F1 is looking incredibly bright. The events persisting around Mick suggest that Haas will take the role of being a training ground for the German driver. Once he shapes up into a top reliable driver, the door to Ferrari will eventually open for Mick.
Considering the fact that Ferrari's primary goal with Mick is to place him in one of their seats, he could well and truly be the prime candidate for the world championship title as well.
ADVERTISEMENT
Article continues below this ad
So, will Mick be the one to rack up more trophies into the Schumacher family's career in F1?