Mick Schumacher Remembers Father Michael Ahead of F1 Debut: "Makes It Even More Emotional"
Published 03/10/2021, 10:30 AM EST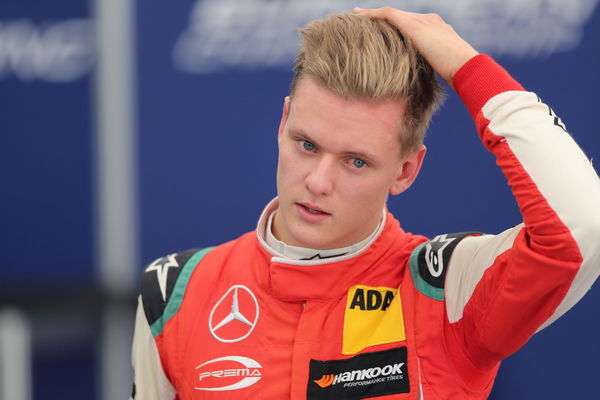 ---
---
The iconic Schumacher name returns to the grid, in the form of Mick Schumacher. The German is emotional not just because his dream comes true, but also remembering his father who made his debut three decades ago. Hence his debut on the grid will be more meaningful.
ADVERTISEMENT
Article continues below this ad
Michael Schumacher is one of the greatest drivers F1 has ever seen from the time he made his debut in a Jordan till winning seven championships. However, he suffered a horrible accident and since then he is in critical condition.
The F2 champion is proud to carry on the Schumacher legacy in the sport and hopes he can shine in his debut season. Mick will go through a lot of emotions once he is behind the wheel, remembering his dad and what he has achieved. The young Mick Schumacher will get his start his journey with the Haas team in F1 and hopes to make his dad proud.
ADVERTISEMENT
Article continues below this ad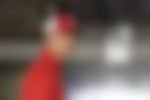 Mick Schumacher feels the emotions as his dad began his career nearly thirty years ago
The 21-year-old said, "Obviously now being one of the 20 drivers in Formula 1 is very special. As a child, I've been dreaming about this for 15 years and now it's actually happened. It's emotional and just something very nice"
Schumacher Jr. added, "My father actually had his first race in Formula 1 30 years ago this year that makes it even more emotional and even nicer."
The German will have someone to lean on for advice
Even though Mick unfortunately turn to his father for advice on how to make it in the sport, he still has a mentor to help him learn the ropes. Fellow German Sebastian Vettel, who is a four-time championship winner himself, has offered to take up the role of Schumi Jr's mentor, just like the latter's father did with Seb all those years ago.
Vettel said, "Where I can help him in his life or on track, with some of the things that I went through in my career, I'm happy to help. But I think it's very important for him to find his own path and follow his own way.
"As much as it helped as Michael had some things to say when I asked, and gave me advice, I'm trying to do the same to him."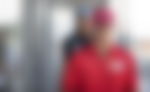 No matter how how much help or advice he receives, the 21-year-old will be nervous stepping onto the track, and even more so because of the enormous pressure that comes with his legendary surname.
ADVERTISEMENT
Article continues below this ad
What do you expect from the son of the legendary Michael Schumacher in 2021? Do you think he'll crumble under the pressure?
Let us know in the comments section.
ADVERTISEMENT
Article continues below this ad