Mick Schumacher Reveals His F1 Race Number and the Interesting Story Behind It
Published 12/02/2020, 10:56 AM EST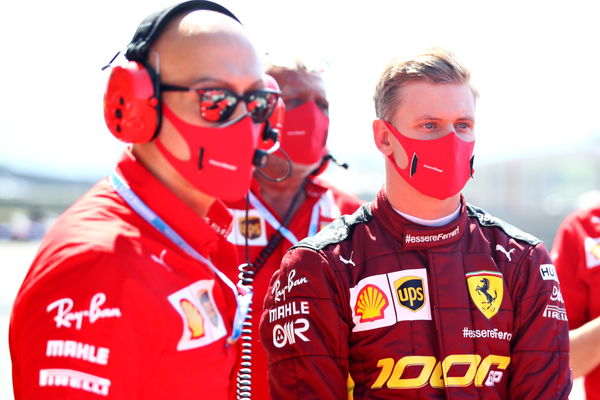 ---
---
Mick Schumacher is joining Haas F1 for the 2021 season. It is official as the team made the announcement on Wednesday. 30 years after the debut of first Schumacher in Formula 1, his son gears up to go down the same road.
ADVERTISEMENT
Article continues below this ad
Haas has officially announced their driver lineup for the next season. Nikita Mazepin will join Mick Schumacher as Haas look to younger drivers to get the job done this time around.
Meanwhile, as a part of the ritual, a Formula 1 driver has to decide a driving number. Mick Schumacher claimed that his favorite numbers were taken. However, he eventually decided on the number 47.
ADVERTISEMENT
Article continues below this ad
He said, "I've given myself a few thoughts, and it will be 47. The 4 and the 7 are both my favorite numbers. Because all the numbers are gone, I chose 47."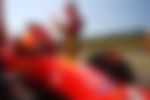 Mick Schumacher explains another interesting reason for choosing 47
Mick Schumacher also explained another reason for deciding his starting number. "In addition, it was really funny: If you add up all the birthdays in our family, that results in 47. So it was quite clear that it would be the number," he said.
According to the report, his father won 5 of his championships driving under odd numbers- 1, 3 and 5. Hopefully, the odd number will also bode really well for his son.
ADVERTISEMENT
Article continues below this ad
Meanwhile, Romain Grosjean welcomed Mick into the team and told him how his time is going to be. Mick is following a mega legacy left by his father. Therefore, there is a lot of weight on his young and relatively untested shoulders (as far as the big leagues are concerned).
However, Mick Schumacher has already proved his race craft in Formula 2 championships. Haas will hope that the gamble of relying on inexperienced drivers pays dividends and helps them gain a few positions on the Constructors' Championship.
ADVERTISEMENT
Article continues below this ad