Mick Schumacher Reveals Sebastian Vettel's Cheeky Advice During Famous Car Inspection at French F1 GP
Published 06/24/2021, 7:18 AM EDT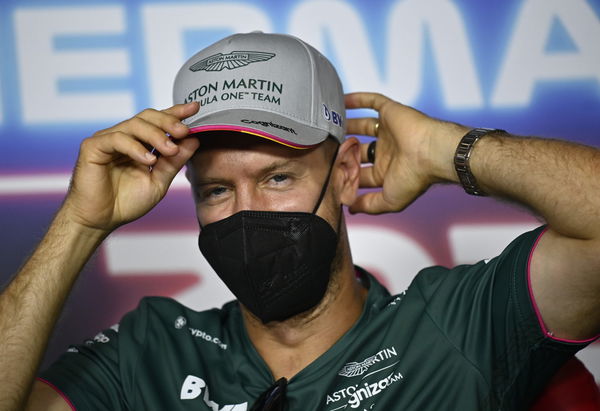 ---
---
After the French Grand Prix, rookie driver, Mick Schumacher he had some difficulty with his car, and so, he understandably went to his mentor, Sebastian Vettel. The former later revealed that he has been forced to sit in his car in an awkward position this season and wanted Vettel's help to figure it out.
ADVERTISEMENT
Article continues below this ad
Contrary to Mick's expectations, Seb did not prove useful in the situation. Instead, he gave the Haas driver a hilarious answer for how to fix his car seat.
Schumacher Jr explains why was Sebastian Vettel inspecting his car
ADVERTISEMENT
Article continues below this ad
After the race at Paul Ricard came to an end,  Mick brought Vettel to show the problem he has been facing in his seat, so far this season. As quoted by The Race, Schumacher Jr said, "Basically, I've been sitting in a crooked position since the beginning of the season, like the seat is central but I am not straight. We've actually been talking about it before, and I took the opportunity to show it to him, and just spoke about the seat.
"I think he gave my mum the tip of maybe breaking it so I would get a new one sooner! But it didn't happen in the end so I've still got the same seat for now," he concluded.
Schumacher has just explained this was because he's sat slightly crooked in the car this season, and wanted to show Seb after talking to him about it before.

Seb's advice? Break the seat so you get a new one! 😂 #F1 https://t.co/eHR042K63z

— Chris Medland (@ChrisMedlandF1) June 24, 2021
Vettel jumped and jokingly said, "It would have been difficult within a week to get a new seat, so don't always follow the advice I give!"
Watch Story: What Are Sprint Races & Where Will They Be Held?
Mick feels that Vettel plays an important role in his life
Vettel raced with Mick's father, Michael Schumacher, who was also the four-time world champion's idol and later went on to become his mentor in F1.
Hence, Vettel is trying to do the same for Mick and is helping him learn the ropes in Formula One. Thus, Schumacher Jr is grateful for having someone like Sebastian to help him.
Mick said, "I have a huge respect for him, and obviously, I think that we can call that a friendship, which is very nice for me. He has got so much experience and there are so many things that I can learn from him.
"I think the biggest advice he gave me is really to just never forget why I'm here. And that's because we love the sport. Once you lose that, you're in the wrong place."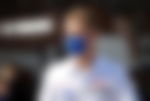 "So I'm enjoying my life. I'm doing the best thing in the world. I think that it's great to have somebody like him giving me advice here and there,"
Schumacher Jr
concluded.
ADVERTISEMENT
Article continues below this ad
Mick and Sebastian share a great bond on the grid. With Vettel taking Schumacher under his wing, we can only imagine how far the 22-year-old can go.
ADVERTISEMENT
Article continues below this ad