Mick Schumacher, Yuki Tsunoda & Nikita Mazepin: F2 History, Achievements & Predictions for 2021 F1 Season
Published 03/24/2021, 1:35 AM EDT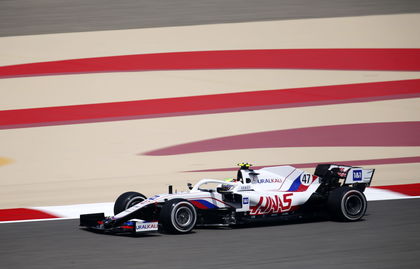 ---
---
Over the past few years, Formula 2 has been one the biggest gateways into the FIA-led world-class racing series, F1. Quite a lot of talented drivers have managed to nose their way into the sport after portraying some stellar outings in F2, including the likes of George Russell, Lando Norris, and Charles Leclerc.
ADVERTISEMENT
Article continues below this ad
So, considering the fact that F2 has constantly churned out some pacy young drivers into F1 every year, how different is 2021 going to be?
Well, yet again, the sport will witness three fresh faces taking part in the fiery 2021 season.
ADVERTISEMENT
Article continues below this ad
Mick Schumacher (Uralkali Haas F1)
One of the biggest names to join the F1 grid, who also managed to ignite some incredible memories in the die-hard fans of racing legend Michael Schumacher.
Mick is joining the grid straight after lifting the title in Formula 2 last season. What's interesting about his latest F2 season is that he was nowhere near the title contention until the season's halfway point. However, the German managed to unleash his real pace, starting from the weekend in Monza.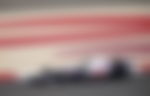 Mick hunted down each and every driver ahead of him and built a healthy-enough lead, making sure that any mishaps don't disrupt his pursuit for the title. And in the end, his championship lead came as a blessing, as Mick had a rather disappointing season finale in Bahrain.
But overall, what a rollercoaster season Mick had! F2 managed to showcase glimpses of Mick's racing prowess, and his ability to make some breathtaking overtaking maneuvers.
Hence, although it would be criminal to expect any kind of miracle from Mick this season, as he'll be driving for a struggling Haas, can he beat his F2 colleague in the teammate battle?
Nikita Mazepin (Uralkali Haas F1)
The Russian has been encapsulated by controversies ever since he stepped into Formula 1. First, it was the fact that he had his billionaire father's backing throughout his racing career; and the same assisted him into stealing a seat at Haas. This led to the fans questioning his true racing talent.
However, the bigger bombshell fell over Mazepin when he shared an abusive video on social media, which was well against the ethics of motorsport.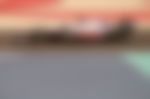 Yes, he has had a rather embarrassing start to his F1 campaign off the track. But how good is he on the track? Is he fast?
Well, his recent F2 season indicates that Mazepin is quite an aggressive driver. Of course, he has occasionally left his team awestruck with some incredible moves on his rivals. However, on the other hand, he has also been quite the spin master through his time in GP2, F3, and F2.
And now that he is in F1, where there is pretty much no room for error, it would be interesting to see how Mazepin keeps his nose clean.
Yuki Tsunoda (Scuderia AlphaTauri)
After that late pursuit in F2 last season, Tsunoda has already ended up in the category of potential F1 world champion in the future.
The trajectory has so far looked perfect as the Japanese driver will be taking part in the 2021 F1 season, competing for Scuderia AlphaTauri.
Last season, he had the target of finishing in the top three on the driver's standings to acquire the desired super license to race in F1. While he had a tough start to the season, what followed was immensely astonishing.
ADVERTISEMENT
Article continues below this ad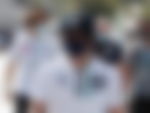 Tsunoda went on a late pursuit, constantly securing wins and podiums in both the feature races and sprint races. Ultimately, he just pipped his rivals Robert Shwartzman and Mazepin.
Furthermore, he was just one point short of stealing P2 from Callum Ilott. And now with his move to F1, the Japanese is looking very much in form. Of course, he will have an uphill task of beating his teammate, Pierre Gasly.
ADVERTISEMENT
Article continues below this ad
But irrespective of where he stands against his teammate, it is reasonable that the fans could witness Tsunoda give the rival mid-field teams a hard time. Overall, will Tsunoda manage to live up to the hype that's been building up around him? Only time will tell.