'Most of the Drivers' Blamed George Russell for Crash With Bottas in Imola: Former F1 Champion
Published 04/24/2021, 10:32 AM EDT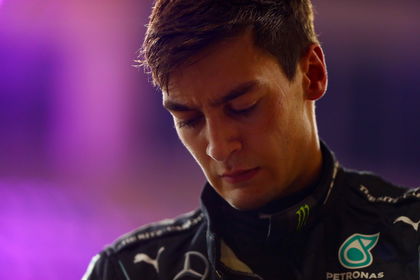 ---
---
George Russell was involved in a terrifying high-speed crash with Valtteri Bottas in Imola. On lap 34, he was bidding to overtake the Mercedes driver on the start-finish straight when he put his wheel on the grass, spun and took both of them out of the race. However, in the aftermath, he aggressively blamed Bottas for the incident – a view that is not shared among his colleagues, according to a known F1 figure.
ADVERTISEMENT
Article continues below this ad
Right after the crash took place, Russell got out of his car and confronted Bottas on the side of the track. He not only accused the Finnish driver of trying to kill him, but also tapped him on his helmet in a fit of rage.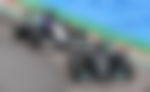 Then in the post-race interviews, he called Bottas out for breaking the 'gentlemen agreement.' However, according to Damon Hill, the other drivers were not buying what Russell was selling.
ADVERTISEMENT
Article continues below this ad
"Most of the drivers I spoke with after the race said that the fault was with Russell. Because he was the one trying to make the transition, and everything had to go perfectly before he could complete that transition on a track with wet sections." (Translated via Google Translate)
To be fair to Russell, the motorsports community came down hard on him with Wolff also criticizing him. He also apologized to Bottas for his action when the dust settled down.
Hill sides with George Russell on an important FIA decision
Though, Hill believes the crash could have been avoided if the race control did not make a key change. Race director, Michael Masi, had enabled the use of DRS (Drag Reduction System) to help in overtaking the cars ahead. This allowed the F1 cars to go over the speed of 320km/hr on a straight line.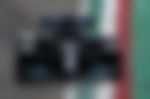 ADVERTISEMENT
Article continues below this ad
However, parts of the track were still damp. As seen by the high-speed crash in Imola, any wrong move could result in a serious situation. Hill expects Russell to take it up with the FIA since he holds such an important position in the sport.
"But I think the main problem was that DRS was turned on… I'm sure George will talk about it at the next meeting as the director of the Grand Prix Drivers' Association."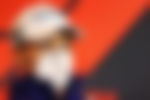 Hopefully, it was just a rare occasion when Russell allowed his emotions to get the better of him. It is all part of his learning curve in becoming an all-time great of the sport.
ADVERTISEMENT
Article continues below this ad