Multiple F1 Team Members Under Quarantine After Showing Symptoms of Coronavirus
Published 03/11/2020, 5:26 AM EDT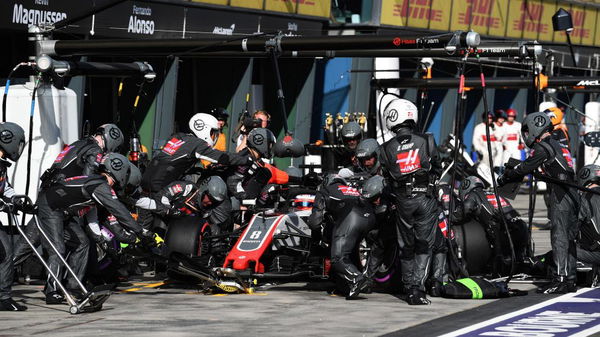 ---
---
The fast-spreading Coronavirus has unfortunately made it into the F1 paddock. According to the latest reports, 3 F1 team members are currently in self-isolation in Melbourne. The staff belong to two F1 teams but could this be an even bigger threat than it appears at the surface?
ADVERTISEMENT
Article continues below this ad
3 F1 team members in quarantine
Allegedly two members from Haas F1 and one person from McLaren have shown signs and symptoms of the disease. Allegedly, the affected team members underwent tests are now awaiting results. However, as a precautionary measure, the trio has been isolated from other team personnel via self-isolation in their hotel rooms.
ADVERTISEMENT
Article continues below this ad
This may very well be a false alarm but F1 is taking no chances. Nevertheless, should the team personnel test positive, the ramifications will be serious. If the virus has infected other team members, teams will have a nightmare taking part in the race weekend. With the virus infecting many at a rapid rate, things could get out of hand, jeopardizing F1's plans.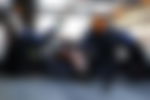 Apparently, the team members were tested at F1's own medical units that have been set up at the Albert Park Circuit. The affected team personnel may miss out on the race weekend as they await the results.
Recently, F1 announced the precautions it would be employing to safeguard teams and other personnel from Coronavirus.
The company has taken the necessary measures to prioritize the teams' health and safety. Apparently, F1 is setting up a dedicated team at airports and major transit locations to diagnose and safeguard team personnel. Additionally, F1 is also setting up quarantine points for team members suspected of having the disease.
Formula One calendar looking fragile
The CEO of the Australian Grand Prix Corporation refuted claims of a possible cancellation.
"Not a chance. We've got to keep moving through life while taking the necessary precautions," said Andrew Westacott, CEO of the AGPC.
In hindsight, F1's decision to hold the Bahrain Grand Prix as a closed-door event seems highly logical. Unfortunately, as the number of cases rises, the future of the 2020 F1 calendar seems bleak.
ADVERTISEMENT
Article continues below this ad
The 2020 Formula One calendar begins with the Australian Grand Prix In Melbourne on Sunday.
Fingers crossed the race actually happens.
Have you joined our Formula One fantasy league yet?
Join now: https://fantasy.formula1.com/league/100476?ftm=email
ADVERTISEMENT
Article continues below this ad
You shouldn't need the league code, but just in case here it is: 7ad1c48d7c.