MUST SEE: Incredibly Wholesome Moment Between Vettel & Schumacher After Portuguese GP
Published 05/03/2021, 3:37 PM EDT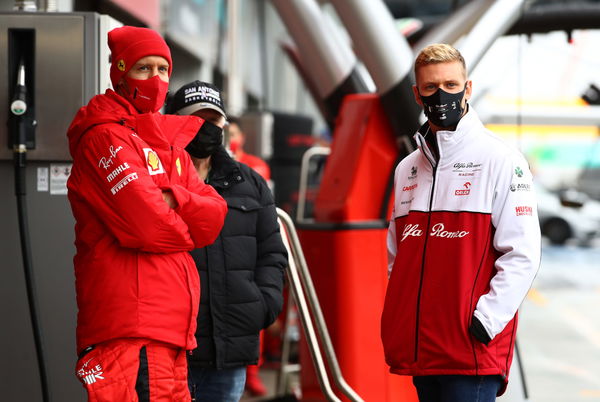 ---
---
It is no secret that Sebastian Vettel and Mick Schumacher already share a special bond. Their common nationality and Michael Schumacher, especially, bonded the two together even before the latter's foray into F1. And it was on full display in Portimao as they shared a heart-warming moment right after the race.
ADVERTISEMENT
Article continues below this ad
While it is common to see Lando Norris and Carlos Sainz wave each other on the cool-down lap, Vettel and Mick showed that they were not far behind either as they joined the party by taking part in this ritual.
And it didn't end there as they met again in parc ferme after the cool down lap. This time, Mick walked up to Vettel, who was sitting in his stationary car, and fist-bumped him.
ADVERTISEMENT
Article continues below this ad
If that doesn't melt your heart, then nothing will.
Vettel and Mick share a special relationship because of the Michael Schumacher connection
Vettel grew up idolizing Michael Schumacher. His heroics in the red of Ferrari also motivated Vettel to make the move from Red Bull to the Italian outfit. Michael's mentorship was integral during the early stages of Vettel's career.
So, he wants to reciprocate that with Mick – "We have a special relationship. Obviously there is one person who connects us. I'm offering all the help I can."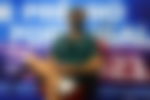 Earlier this year, Vettel also spoke of his sadness at Michael not able to be present for Mick's F1 venture. But it also means that he has to try to be the wise figurehead for his compatriot.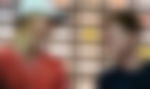 ADVERTISEMENT
Article continues below this ad
"I became close friends with Michael over the years and as much as I'm looking forward to having Mick on the grid, and he deserves his place, I'm also partly sad because my friend Michael is not here to witness the great achievement of his son," Vettel continued.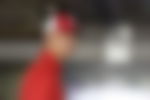 "Even more so then, I'm happy to help out in whatever way you want to put it, as guidance, help, just to be there for him. We get along. He's a great kid. I'm sure we will have a bit of time through the year to spend together."
ADVERTISEMENT
Article continues below this ad
We can see Schumacher Junior's career going places with Vettel's counsel.
Trending Stories