Michael Schumacher was My '1st Hero' Before Lewis Hamilton: Russell Tells a Heartwarming Tale
Published 08/29/2021, 4:05 AM EDT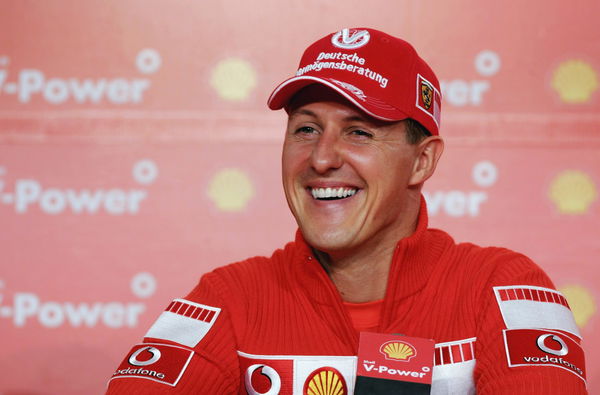 ---
---
Michael Schumacher is regarded as an inspiration for many of the current drivers on the F1 grid. So, it is no surprise to see George Russell talk highly about the seven-time world champion.
ADVERTISEMENT
Article continues below this ad
The Williams driver revealed a story about when his parents bought him a children's version of Schumacher racing suit, and he fell in love with the German who won everything. He stated that Michael was his first hero until his fellow countrymen, Jenson Button and Lewis Hamilton, stepped onto the scene.
George Russell admits to being a Michael Schumacher fan
ADVERTISEMENT
Article continues below this ad
Speaking to Bianca Garloff in an exclusive interview with F1Insider, he revealed, "That was Michael Schumacher! My parents bought me a little Michael racing suit when I was about three or years old and was riding a small quad.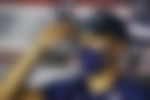 "At the time, Michael won everything there was to win in Formula 1. And as a child you just love it when your favorite color, red, is always ahead and wins. So Michael was my first hero. I didn't really get into Formula 1 until 2009, when Jenson and Lewis won," Russell concluded.
Watch Story: From Shocking Lewis Hamilton Crash to Ferrari Pit Stop Blunder: Most Sensational Moments in Bahrain GP History
A few traits that Russell admired of Michael and other F1 legends
Drivers often try to replicate and learn from those they admired when they were young. The Williams driver opened up about the things he noticed in drivers he looked up to, and how F1 is more than just putting in the fastest lap around the circuit.
ADVERTISEMENT
Article continues below this ad
He said, "I try to pick the best from every great driver. Michael never gave up, gave everything to win. Of course, he was also very talented. Then there were guys like Juan Pablo Montoya who was very aggressive when overtaking.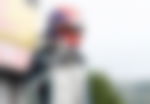 "Or Jenson, a real all-rounder – strong in the car and also with the team. Formula 1 is more than just driving. There are only 20 places – and you have to be able to do more than just burn fast lap times into the asphalt," Russell explained.
ADVERTISEMENT
Article continues below this ad
Russell must be proud of himself so far, as his learnings from the greats of F1 have gifted the Grove-based outfit their first points of the season at Hungary, as well as their best starting position at the Belgian Grand Prix in years – P2.