"My Races Are Not Boring to Watch" – Nikita Mazepin
Published 04/05/2021, 9:00 AM EDT
---
---
Nikita Mazepin would like to forget his F1 debut that he had in Bahrain. The Russian driver crashed in the opening laps of the race, and that ended his night. He is known for his bad reputation but thinks he doesn't need to be liked by everyone and also states he is only focused on putting efforts behind the wheel.
ADVERTISEMENT
Article continues below this ad
The rookie driver didn't score any points for the Haas team over the weekend in Bahrain. Neither did his German teammate, Schumacher, as crossed the line in 16th place.
Nikita Mazepin isn't going prioritize to make people like him, says he is a fighter behind the wheel
ADVERTISEMENT
Article continues below this ad
The 22-year-old rookie driver said, "I don't like it when people try to pass themselves off as someone they are not. This pattern of behavior is defective over a long period of time. I don't think you have to be like anyone."
Mazepin added, "I am a person, a racer who is going to give all the best on the track. This is the most important thing for me. Let the fans decide for themselves what my reputation is. "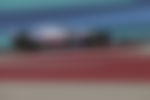 "At the same time, I can say that my races are not boring to watch. I never run out, I always fight to the end. I don't get anything just like that." He concluded. (Translated from Russian via Google translate)
Mazepin states that his first race was one of his worst moments in life
The rookie driver said, "[I am] very angry with myself. [I am] very sorry for the team. The start was quite good, I got into Turn 1 taking the outside line, which then goes into Turn 2 which becomes an inside line.
He added, "On the outside of Turn 2 Mick [Schumacher] was very close, because he was on the faster trajectory. I was very focused on making sure we don't make contact, and then got on the kerb, and took too much throttle and lost the car. And there was no way to catch it back."
"Extremely disappointed, and the team really deserved much better. It's one of those really bad days." Mazepin concluded.
ADVERTISEMENT
Article continues below this ad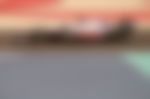 The second round in Imola for the Italian Grand Prix is where Mazepin hopes to have a better result and score his first F1 points for himself and the American team. Can Mazepin prove his doubters wrong in the upcoming race? We will just have to wait and see.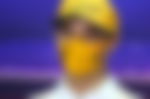 ADVERTISEMENT
Article continues below this ad