"I Never Got a Phone Call": Danica Patrick Reveals the Honest Truth About Once Hyped Discussions With F1 Teams
Published 11/09/2022, 5:45 AM EST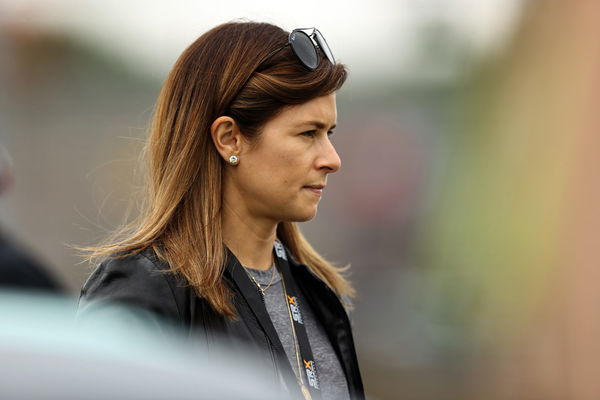 Danica Patrick is one of the few female racing drivers who have left their mark in the industry. So it is no surprise that she is an inspiration for aspiring female racing drivers all over the world. Although she mostly gained popularity with her career in NASCAR and IndyCar, there were rumors of her joining F1. But in a recent podcast, she disclosed that she never got a phone call to enter F1.
Formula 1 could have seen another female racing driver on the grid if Haas had decided to add Patrick to their roster. Patrick is known for her outings in the IndyCar circuit. She competed in eight seasons and won the 2008 Indy Japan 300, making her the only woman to achieve this feat.
ADVERTISEMENT
Article continues below this ad
The American driver is also known for driving in NASCAR and once had a chance to drive for Haas, but in the beyond the Grid podcast, she revealed that she never got the phone call.
When asked by the host, "looking back a lot was said and written about you coming to Formula One and. How do you reflect on it now? How close did it get?
Patrick replied, "Hmm, not very like, truly I, I don't think I was ever actually, like, really properly ever offered a test. It always felt like media fodder."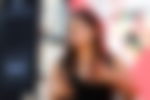 "It felt like something just to drum up attention because I never got a phone call like there was and there was a couple of two or three different times I feel like during my career there was a news articles and media about like oh, Danica might be, you know, maybe she should come to F1 or is coming to F1 or maybe doing a test or something."
"And I'm like nobody's called me, like you probably find old clips. Nobody's called me."
Patrick retired in 2018. However, as the driver bid farewell to the sports career, she acquired interest outside the track. Since then, she has occasionally commentated for NASCAR and F1.
Danica Patrick joined hands with Sky Sports F1 to cover the 2021 US GP
We have seen her recently interviewing F1 drivers post-sessions this year, but the former NASCAR and IndyCar driver has been associated with F1 for a while now. Last year, she joined the Sky Sports team to cover the 2021 US GP.
Apart from this, Patrick is seen hosting her own podcasts. Besides, she is also experiencing the entrepreneurial side of hers as she owns a vineyard and many other ventures.
ADVERTISEMENT
Article continues below this ad
The 40-year-old was seen as an anchor at the Circuit of The Americas last year. She was a part of the Sky Sports team that included Jenson Button and Martin Brundle.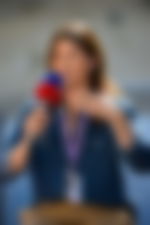 Sharing her experience at United States Grand Prix, she said, "I'm really excited. I love the fact that we've got Lewis trying to be the GOAT with most wins, most poles and most championships, and he's really looking to win his eighth, against someone who's young, hungry and just dying to make that not happen for him. It's been so interesting to watch."
ADVERTISEMENT
Article continues below this ad
WATCH THIS STORY:  From Lewis Hamilton to Max Verstappen: How F1 Drivers train
Danica Patrick's journey has been an inspiration for millions of women. Now, just like she did with her on-track career, she is prospering in the off-track too. But do you think Danica should have made it to F1?
Edited By: Ranvijay Singh