Michael Jordan, Yin & Yang, F1 Memes- Pierre Gasly Shares Candid Glimpses of Baku 2022
Published 06/16/2022, 9:36 AM EDT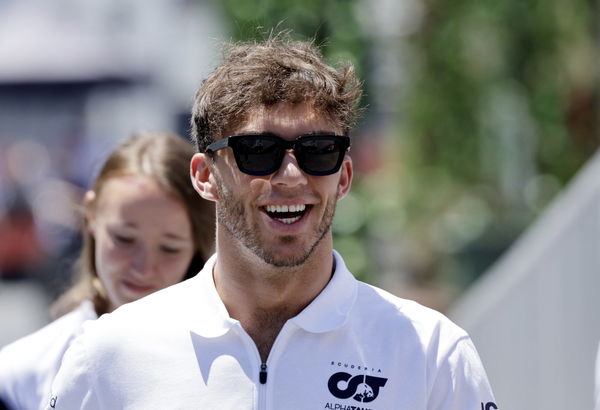 Pierre Gasly has had an Azerbaijan Grand Prix to remember. From qualifying an excellent P6 and demonstrating the speed of his AlphaTauri's AT03, the Frenchman definitely made most of the weekend. An alternate strategy on Sunday saw him finish P5 as the flag fell and just narrowly losing out to Lewis Hamilton. After a disappointing run in 2022 so far, Gasly was relieved to be back in the points. Pierre now revealed on his Instagram what his weekend looked like behind the scenes- including a break for Michael Jordan.
ADVERTISEMENT
Article continues below this ad
Pierre Gasly's Azerbaijan Grand Prix weekend ft. Michael Jordan
ADVERTISEMENT
Article continues below this ad
Posting a few pictures from his magical Baku weekend, we could see that the Frenchman clearly enjoyed it. Posting a video, it seems like Yuki Tsunoda had said something in French. Laughing their hearts out, Gasly claimed Tsunoda's French accent to be perfect. 
The other picture to be worth noting is the Yin and Yang in the AlphaTauri garage. Referring to a concept that originated in China; where the opposing forces are seen as interconnected and counterbalancing. The symbol is commonly made up of black and white swirls with a spot in the middle.  
 

View this post on Instagram

 
In Miami, Gasly got the rare chance to meet former NBA player, Michael Jordan. Describing it as the "Best Experience of my life"; the one-time Grand Prix winner also showed he is still a big fan of the legendary basketball player. One of the pictures on Instagram showed Pierre binge-watching the hit series "The Last Dance". A ten-episode documentary on Michael Jordan and the Chicago Bull's run for the sixth championship.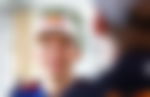 There was also an interesting bit where a Spanish newspaper had misspelled the name of F1 drivers. First appearing on Twitter, the paper had printed Gasly's name as Pedro Gaseoso for Alfa Romeo. Other notable mentions included George Russell as Jorge Russel and Lewis Hamilton as Luis Hamilton. 
Gasly calling on the FIA to regulate the porpoising over health concerns
The other talking point was about porpoising and Pierre Gasly seems to be very vocal about it. He now joins a group of drivers who have been vocal about the dangers of this phenomenon. Calling for the FIA to intervene as the drivers' health was involved. 
ADVERTISEMENT
Article continues below this ad
"It's not healthy, that's for sure," Gasly said to Motorpsort.com. "I've had a physio session before and after every session, just because my [spinal] discs are suffering from it. You have literally no suspension. It just hits going through your spine."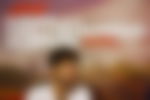 "The team is asking me, 'OK, we can compromise the set-up?' and I'm compromising my health for the performance. And I'll always do it, because I'm a driver and I always go for the fastest car I can." 
ADVERTISEMENT
Article continues below this ad
Watch This Story: Daniel Ricciardo Pushed Aside As Lewis Hamilton Takes The Spotlight With Avid F1 Fan
Describing porpoising as unsustainable; he described that vision gets shaky due to this as the car moves along too. Branding the solution as no easy fix, Pierre hopes that there will be a solution next year.