Net Worth of Lewis Hamilton: Is it Bigger than Soccer Star Cristiano Ronaldo?
Published 08/28/2021, 3:56 AM EDT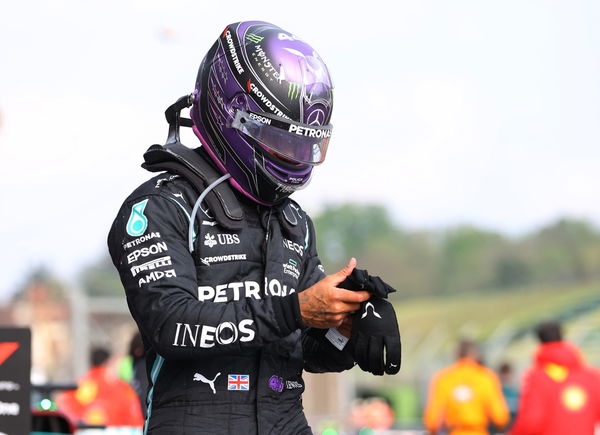 ---
---
Lewis Hamilton is undeniably one of the most lucrative F1 drivers on the grid, with his branding well exposed to almost every corner of the world.
ADVERTISEMENT
Article continues below this ad
The Briton, having won a whopping seven world championship titles in F1, has his net worth going into the millions, with 2020 being one of the biggest earning years in his entire racing career.
Amidst the ever-presence of Hamilton around the United Kingdom, a gem recently joined the city of Manchester. Cristiano Ronaldo is arguably one of the greatest footballers of all time and made a stellar return to Manchester United during the summer transfer window of 2021 after spending a handful of years at Real Madrid and Juventus.
ADVERTISEMENT
Article continues below this ad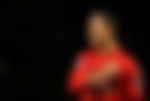 And there is no denying that both Hamilton and Ronaldo are exemplary ambassadors of their own respective sports, who have made a fortune over the years.
Of course, both of the entities have been in the business for a long time now, and are inching towards retirement. Nevertheless, despite the age, Ronaldo and Hamilton are still the most-wanted names for a lot of teams.
Hence, amidst a lot of similarities between the two, isn't it time that we compared the two legends?
Lewis Hamilton vs Cristiano Ronaldo: Who is richer?
Hamilton has been a part of Mercedes for eight years now, which is set to rise up to 10 in the coming years. And the Brackley outfit have invested a huge sum of money on the Briton in a bid to hold on to him. Hence, the question arises; Is Hamilton richer than Ronaldo?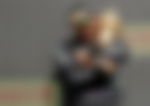 Well, the truth is, when it comes to the net worth, Hamilton is hardly a match for Ronaldo. The Portuguese baller is one of the richest athletes in the entire world. Ronaldo, the five-time Ballon d'Or winner, is worth around $500M, which is quite bigger than Hamilton's.
ADVERTISEMENT
Article continues below this ad
Hamilton's net worth, as of 2021, is reportedly around $350M. What's more, Ronaldo's yearly earning is still incredible, having garnered a total of $120M between May 2020 and May 2021.
This places Ronaldo in the top 3 highest-earning athletes of 2021, according to Forbes. Meanwhile, Hamilton is eighth on the list, having earned $82M.
Hence, that says it all. Hamilton is still far from Ronaldo's earnings. But, it is bound to change. Yes, it is impossible for the Briton to surpass Ronaldo while being an active athlete.
ADVERTISEMENT
Article continues below this ad
But with Hamilton focusing on investing in several industries including music and fashion, there are chances that the knight's net worth could leap ahead of Ronaldo's.
Watch Story: Lewis Hamilton's Biggest F1 Crashes