Netflix CEO Teases Huge F1 News Following Drive to Survive's Success
Published 09/22/2021, 7:08 AM EDT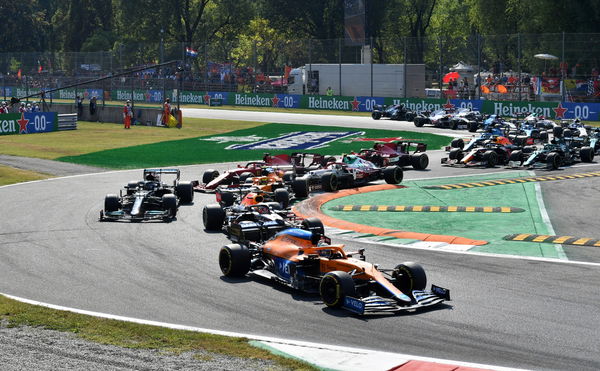 ---
---
Netflix has been bringing in a lot of content for Formula 1 fans. The recent Schumacher documentary comes after the announcement of season 4 of Drive to survive. These shows are not only reinforcing the fan base but also bringing in an influx of new F1 fans. All that's left for the streaming service is to stream the races live. Unsure about bringing this to life, Netflix's CEO explains the situation.
ADVERTISEMENT
Article continues below this ad
Reed Hastings, the co-founder of Netflix, explains his plan on bidding for streaming rights from F1. "A few years ago the rights to Formula 1 were sold. At that time we were not among the bidders. Today we would think about it."
ADVERTISEMENT
Article continues below this ad
However, the American businessman isn't completely sure he will go through with the idea. "Entertainment and not journalism that should have certain standards and follow ethical principles. We also keep our hands off live sports." 
From a business standpoint, sports broadcasting would be difficult. "With sports broadcasts, we have no control over the source… this type of control would be a prerequisite for us so that we can offer our customers a can make a secure offer."
The streaming F1 races on Netflix will increase accessibility and therefore, bring in more fans; however, it seems like a distant possibility.
F1 embraces Drive to Survive
Over the course of the last three years, Drive to Survive has reeled in a larger than before fanbase for the sport. Almost like a large, revolutionary ad campaign, the show doesn't focus much on the cars, as it does on the drama behind the scenes; the factor that attracts its viewers.
ADVERTISEMENT
Article continues below this ad
After a dry spell of drama, where Schumacher, Hamilton, and Vettel calmly dominated the sport, things picked up pace around 2017; Liberty Media got its streaming rights and opened a new window for the sport.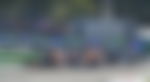 Ross Brawn commented on welcoming this new change to the sport. "what I see is this sort of new world of F1 having effects in all sorts of ways. Social media has exploded in F1, it was very small five years ago."
ADVERTISEMENT
Article continues below this ad
As the sport continues to evolve and the thrill of watching the drivers race catches the attention of more people around the globe, F1 only promises to get more appealing.
Watch this story: Toto Wolff Swears, Valtteri Bottas Bares: Funniest Moments From Drive to Survive