'Never Know When Your Days Are up' – Lewis Hamilton Keen on Making Changes Amid F1 Commitments
Published 12/28/2020, 12:56 AM EST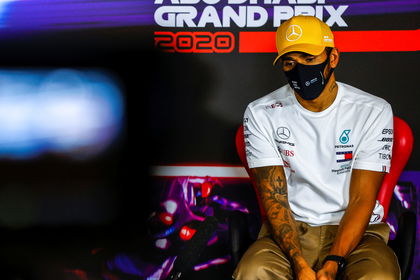 ---
---
With the year 2020 coming to an end, Mercedes remains the only team to lock out their line-up for the next season. Their much-needed driver, Lewis Hamilton, is taking a huge chunk of time to think about his prospects before confirming his contract extension.
ADVERTISEMENT
Article continues below this ad
As days pass by, the concern of Lewis giving up his seat forever is looming over people's heads. Well, is he really in a dilemma of whether or not to race in Formula 1 next season?
It looks like Lewis is looking to plan his future, considering he has been active outside the world of racing. The Mercedes driver recently entered the Extreme E with his own team. Apart from that, he is also into music and fashion as well.
ADVERTISEMENT
Article continues below this ad
Hence, stating himself being a "forward-thinker," Lewis is making sure that he has enough time to accomplish his life goals.
What did Lewis say?
Speaking to Autosport, the Briton opened up the primary reason for his delay in signing a contract with Mercedes for 2021.
"I'm trying to find a balance. I like to live life day-by-day because you just never know when your days are up," he said.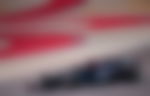 "And I've had people pass in my life who have said 'I was planning to do this and that and I ran out of time'. There's been a huge focus on the present. However, yeah, I generally like to be forward-thinking. I'm so excited about what the future holds. But also, as I get older, I'm aware things take so much time to put in place."
Although Lewis usually manages to secure his contract rather early in the season, it has been a different story in 2020. He looks to be focusing on striking a balance between his career in racing and outside of it.
Lewis Hamilton looking to lay "foundations" for his future goals
ADVERTISEMENT
Article continues below this ad
The 35-year-old opened up that he is trying to strategize his future plans after his racing career. "If there's something I want to do, some things could take five to 10 years, maybe even more; I need to make sure I'm trying to strategically put the foundations in place now. But at the same time, being present," he said.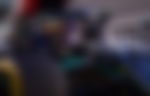 The Briton will most likely sign a one-year contract with Mercedes for the 2021 season. The upcoming season could also turn out to be the final season of his Formula 1 career, as Lewis will have his own team to manage in Extreme E.
ADVERTISEMENT
Article continues below this ad
So, will the seven-time world champion use the upcoming season to increase his number to eight, and consequently set a new record for the number of championship titles? Let's see what the future holds.