Never Thought a "Fearless Lunatic" Would End Up With Kids Says Kimi Raikkonen's Trainer
Published 10/16/2020, 9:15 AM EDT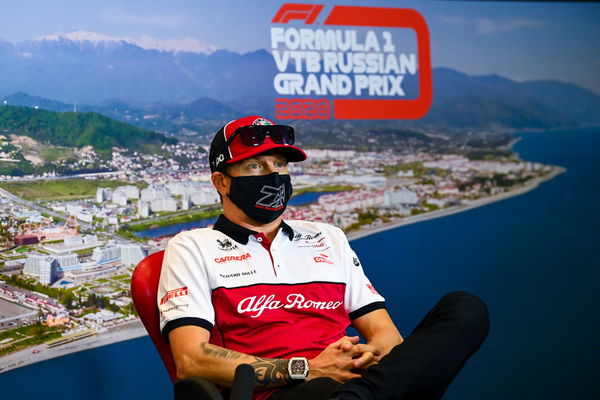 323 career race starts, 1 Kimi Raikkonen. Even though he is technically the oldest driver on the grid, it never feels like it when he is racing. Instead, it still feels like yesterday when he blitzed his Sauber testing somewhere close to the year 2000.
ADVERTISEMENT
Article continues below this ad
Therefore, there was a reason why last Sunday at the Nurburgring was special for everyone associated with him. For it has been a long journey with so many good and bad moments along the way.
Kimi Raikkonen is 'pretty good' at celebrating the highs
ADVERTISEMENT
Article continues below this ad
Although he is no longer winning races and podiums, Raikkonen commands immense respect from everyone in the paddock. After all, they are looking at a senior driver who has achieved so much in racing.
His trainer, Mark Arnall, has constantly been a supportive figure and is of the opinion that Raikkonen was destined to become a World Drivers' Champion someday. A dream he eventually materialized with Ferrari in 2007.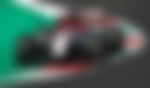 Arnall is quoted as saying, "Kimi has a strength of character that is quite exceptional to deal with the lows and move on. He is also pretty good at celebrating the highs.
"I never really thought his career would last this long (actually I thought it would be much shorter). But, I always thought he'd be a world champion – he was just too fast and had too much talent not to be."
The Alfa Romeo driver has enjoyed an incredible journey
ADVERTISEMENT
Article continues below this ad
A stellar F1 career with longevity is something that most aspiring drivers crave. And what makes Raikkonen's career special, is the fact that he has also managed his family life very well.
"I also couldn't imagine the fearless young lunatic I started working with ever having kids and settling down. But seeing him as a dad is also incredible.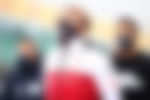 "Let's see how many races he ends up completing in his career. But it's been an incredible experience being part of the journey."
ADVERTISEMENT
Article continues below this ad
Speculation has been strife that Kimi Raikkonen will stay on at Alfa Romeo for 2021. If that indeed happens, we would all get to see the legend continue racing for yet another season.