"Never Wanted Fernando Alonso to go to McLaren as Lewis Hamilton Was in the Pockets of Ron Dennis" – Flavio Briatore
Published 03/27/2020, 4:14 PM EDT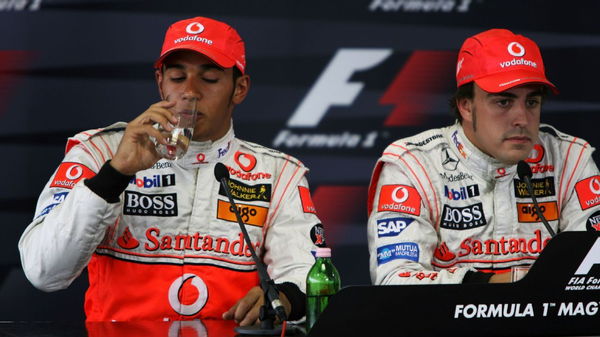 ---
---
Former Renault team principal Flavio Briatore appeared on F1's Beyond The Grid podcast where he gave his opinion on a lot of the current scenario in Formula 1. The Italian boldly claimed that Ferrari made a misstep by continuing with Kimi Raikkonen. He also spoke about one of Formula 1's most bitter rivalries between Fernando Alonso and McLaren in 2007. 
ADVERTISEMENT
Article continues below this ad
Briatore: I tried to keep Fernando (Alonso) from going to McLaren  
Briatore who shares a close bond with double world champion Fernando Alonso revealed that he tried to keep him from going to McLaren in 2007. The Italian said, "This move was Fernando to go to McLaren, and for Fernando, McLaren was never in his dream. It wasn't like the time when Michael Schumacher moved to Ferrari."
ADVERTISEMENT
Article continues below this ad
This is because he believed that the young Brit Lewis Hamilton was in the McLaren principal Ron Dennis's pocket.
"Especially I tell him you have the new guy, and the new guy here was Lewis Hamilton, and the new guy is in the pocket of Ron Dennis like you were with me! And I promise you that the new guy is protected by Ron Dennis."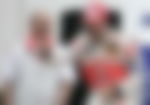 Briatore said that Alonso countered his concerns by saying he was quick and that should be enough to overcome any team politics or favoritism. Alonso made a good start to life at McLaren with a podium in his first race in Australia and a win in the next outing in Malaysia. However one of Briatore's predictions was coming true over this time. And that was the speed of Lewis Hamilton which no one understood at first. 
Briatore's concerns manifested in an ugly manner
ADVERTISEMENT
Article continues below this ad
In the initial races of 2007, the world and Ron Dennis saw how quick Lewis Hamilton was. Hamilton too finished on the podium in the aforementioned races. His speed and consistency throughout the season had him on the brink of being crowned World Champion in his debut season. 
Hamilton's speed was the reason Ron Dennis and Fernando Alonso's relationship collapsed throughout the 2007 season. Alonso repeatedly felt peeved over not being the number 1 driver despite being the double world champion.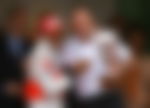 ADVERTISEMENT
Article continues below this ad
Briatore said the moment Ron Dennis understood how quick Lewis Hamilton was he would not want to spend the money he did on Fernando when he had someone from his team. "If I know in my house I have a driver so quick, why do I need another one?" Why indeed? This came to the fore as Fernando and McLaren parted ways at the end of the season. 
Alonso returned to Renault with Finland's Heikki Kovalainen going the other way. The next 2 years saw Alonso win only 2 races before he moved to Ferrari in 2010. However, here too he was unable to attain the highs he achieved in 2005 and 2006. The Spaniard left the sport after a 4-year stint with McLaren. But his former boss feels that he can succeed if given a top seat in the future.