New Evidence Seems to Confirm Ferrari F1 Have Ended Their Title Partnership With Mission Winnow
Published 12/09/2021, 2:06 AM EST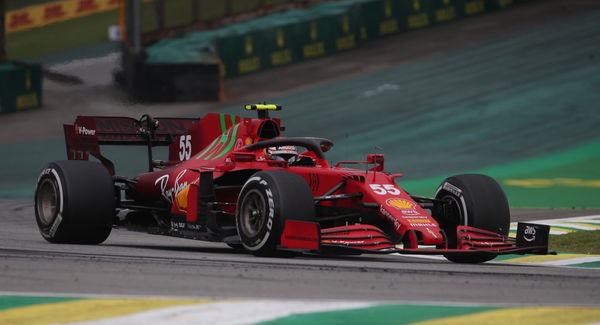 Philip Morris International, one of the world's largest cigarette and tobacco manufacturing companies, has arguably been the biggest backer of Scuderia Ferrari in Formula 1. Ferrari cars used to rule the racing grid with the branding 'Marlboro' on the side-pods.
ADVERTISEMENT
Article continues below this ad
However, then arrived the game-changing rule of 'no more tobacco'. F1 teams that were in partnership with tobacco manufacturing companies had to break their relationship, with Ferrari being one such team. Yet, PMI stuck with the Maranello outfit internally without branding any of their products on the cars.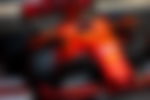 Over a decade later, PMI arrived onto the grid again, but in a disguise. The Swiss-American company showed interest in delivering a tobacco-free future and hence introduced a campaign called 'Mission Winnow'. This particular term ended up back on the Ferrari cars in 2018.
ADVERTISEMENT
Article continues below this ad
But, since then, it has been a rather bitter-sweet phase for PMI amidst massive opposition from a large part of Europe. The latest was in 2021, where Ferrari had to remove the Green color 'MW' branding from the car's livery through the race weekends in Hungary, Silverstone, Spa, and more.
End of Ferrari & Mission Winnow?
According to the recently released 2021 F1 entry list, Mission Winnow is no longer the title partner of Ferrari. If it is true, it doesn't necessarily come as a shock, considering the on-off presence of Mission Winnow on the livery in recent months.
La entry list aggiornata per la stagione 2022 di Formula 1. Zhou ha scelto il numero 24, l'Alfa ha modificato il nome del team ("Alfa Romeo F1 Team ORLEN"), mentre al momento non è più presente Mission Winnow come title partner Ferrari #F1 pic.twitter.com/UH6UlNGc3n

— Gianluca D'Alessandro (@Gianludale27) December 8, 2021
It is certain that PMI is displeased with the way a lot of countries have ill-treated their anti-tobacco campaign. There were visible frustrations within PMI throughout this season.
ADVERTISEMENT
Article continues below this ad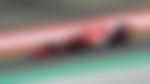 Hence, this could be one of the primary reasons PMI would have decided to back out as the title sponsor of Ferrari. Now the bigger question is, who is likely to replace MW as the title sponsor?
Well, Ferrari is yet to affirm if the reports are true and whether they would be opting for a replacement or continue to work through the 2022 season without any title partner.
ADVERTISEMENT
Article continues below this ad
Of course, we'd wish to see Santander make its way back with Ferrari as sponsors after breaking it late in 2017. Let's wait and watch how the future unfolds for Ferrari with respect to the successors of Mission Winnow.
Watch Story: Insane Michael Schumacher Records That Lewis Hamilton Hasn't Broken Yet