Newly Revamped Zandvoort Circuit Experiences a Massive Crash Ahead of F1 Return
Published 03/08/2020, 2:45 PM EDT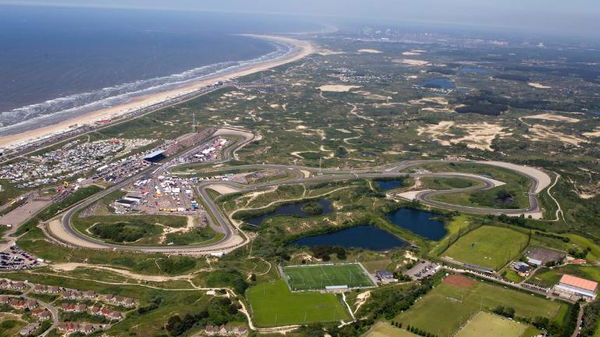 ---
---
After 35 years, the Dutch Grand Prix will finally return to Formula One. Of course, in the buildup to the event, the Zandvoort circuit underwent a massive renovation. This will be the first time any of the 20 F1 drivers visit the circuit, and it is a true classic. Now, after months of fixing up, the track is finally ready.
ADVERTISEMENT
Article continues below this ad
However, before F1 can reach Dutch shores, other racing series are breaking in the new renovations. The bad news is that one competitor in the Winter Endurance Championship, took 'breaking in the circuit' a little too literally.
Apparently, a massive accident took place at Turn 4 on the track. The GT3 Porsche of Huub van Eijndhoven catapulted over the barriers, just after the first banked corner, and rolled over.
ADVERTISEMENT
Article continues below this ad
Zandvoort claims its first casualty
The crash looked pretty nasty, luckily, Eijndhoven was able to walk away unscathed. The marshals were fairly prompt and were able to attend to the wreck quickly. Unfortunately, the start of the incident was not revealed in amateur footage of the crash.
ADVERTISEMENT
Article continues below this ad
The other bad news was that the fences were not high enough to stop the somersaulting car from leaving the circuit entirely. While the driver got out without much damage, it still indicates that the Zandvoort authorities need a little bit of work before it receives the F1 paddock.
Admittedly, Jarno Zaffelli, head of Dromo engineering, confessed that the banked sections will be quite 'scary'. However, he also assured that navigating it will be rewarding, because, drivers will be able to gain up to a second a lap in a single corner.
Just recently, home hero Max Verstappen got a head-start in learning about the track. He grabbed an RB8 Red Bull and took a demonstration lap on the newly-finished layout.
ADVERTISEMENT
Article continues below this ad
Zaffelli continued, "You have a lot of downforce and vertical loads coming in the bankings. However, you have a lot of lateral accelerations coming from the fast section between Turn Four and Turn Eight."
It was also noteworthy that, technical director, Nick Luttikhuis and the late Charlie Whiting discussed improvements to the iconic track.