Odell Beckham Jr. Got "A Little Gangster" With F1 Bud Lewis Hamilton's Leading Lady Way Back in 2019
Published 12/27/2022, 8:15 AM EST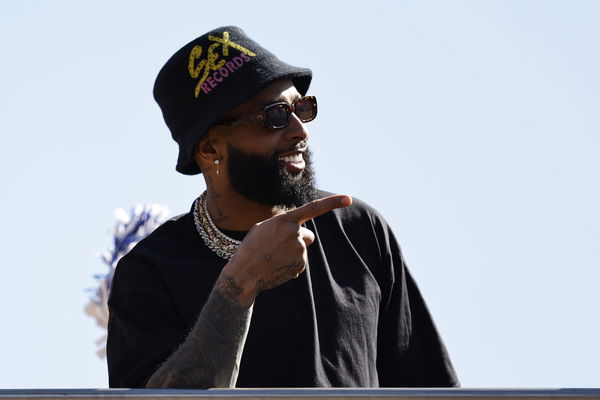 Working for Lewis Hamilton comes with some exclusive privileges, some of which, his physio, Angela Cullen has access to. No big deal, she's just got half a million followers on Instagram, access to his celebrity photographer, and gets to pose with the NFL sensation Odell Beckham Jr. Yeah, no big deal, right?
Calling Angela Cullen Lewis' physio would be an understatement. The roles she plays for him, including carrying his stuff, driving him around, and staying by his side at all times; even the designation of a personal assistant would not do justice. Therefore, it is only fair that she gets to use his fame once in a while.
 

View this post on Instagram

 
ADVERTISEMENT
Article continues below this ad
In a photo from June 2019, we saw Angela share the frame with none other than Odell Beckham Jr. The duo put on their meanest faces as Angela posed with a handgun. Odell, in all his glory, wore all the bling around his neck and sported an all-red ensemble with a white tee underneath. Angela, in an all-black outfit, wore a beret, which only suited the caption that read: "At times we all need to be 'a little gangster'" Cullen credited Lewis' photographer Timothy McGurr, aka 13th Witness, for the click.
NFL and F1 do not have much in common. However, that did not stop Lewis and Odell from becoming good friends. Odell even got VIP privileges when he went to witness his first F1 race and cheer for his friend in Monaco in 2019. Before the race, the duo went out for a drive and talked about Beckham's move to Cleveland Browns.
Lewis Hamilton left Odell Beckham Jr. motivated
The 2019 Monaco GP was a fiercely fought battle. Odell was there to witness it all and had Mercedes' radio access. In the hard-fought race, Hamilton won with just a little over 2 and a half seconds over Ferrari rival Sebastian Vettel. Not far behind Vettel was Hamilton's Mercedes teammate Valtteri Bottas, who finished P3.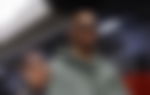 Speaking after the race with Sky Sports, Beckham Jr. said, "To see Lewis pull it off, under pressure, in the championship – I was telling a brother of mine this has really motivated me, the whole experience." He continued, "The race as well, it was truly special."
ADVERTISEMENT
Article continues below this ad
"I was watching the race and thinking about it as if I was in a game."
"We're Lap 50, we're in the third quarter. You're getting tired mentally, how deep are you going to dig?"
ADVERTISEMENT
Article continues below this ad
Watch This Story: GOATs Lewis Hamilton & Tom Brady face off in friendly golf challenge in Miami
It is nice to see that Sir Lewis is not just an inspiration for budding F1 drivers; but also for sports persons across the spectrum. To have someone as established as Odell Beckham Jr. is just phenomenal. What did you think of their bromance? Do let us know.
Edited By: Vineet Nandwana