Max Verstappen Disses NFL Heartthrob Tom Brady's Approach After Delayed Retirement: "Is It Worth It?"
Published 02/18/2023, 8:43 AM EST

Follow Us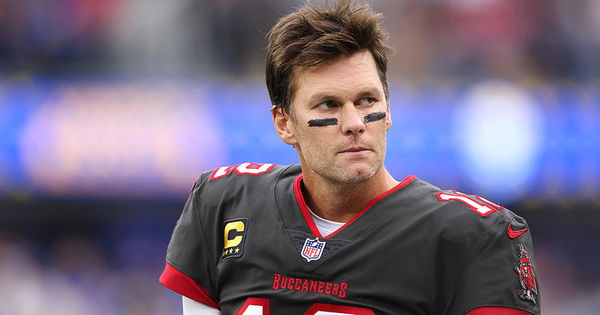 After a 23-year-long glorious career in NFL, superstar Quarterback Tom Brady bid adieu to his beloved sport for good. The 45-year-old took a similar decision last year in February, but the hiatus lasted just 40 days. Brady came back with the intention of winning the Super Bowl one more time, but that dream shattered as Tampa Bay Buccaneers went down to Dallas Cowboys in the playoffs. As the curtains for the team drew to a close, Tom felt it was time for that to happen with his career as well. While the 5-time Super Bowl MVP did everything he could to extend his career, Formula 1's Max Verstappen has no intentions of following suit.
TB12 gave himself the most subdued retirement announcement. No elaborate ceremonies or taking the mic after a game. A short video expressing his feelings and thanking everyone special in his life through social media was all it took. And just like that, one of the greatest quarterbacks of the game was out.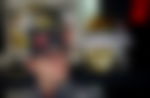 To keep racing in F1 is not something the reigning champion intends to do for a long time, though. Verstappen values his time spent with friends and family a lot more. CNN recently quoted him as saying, "the problem is that we are traveling so much and it's getting more and more … basically, the question is, 'Is it worth it to spend so much time away from family and friends by chasing more success?'"
ADVERTISEMENT
Article continues below this ad
"And I mean, I already achieved everything I wanted in Formula One. But I know I have a contract until 2028. I'll be 31. It's still pretty young, but like I said, I also want to do different things in life."
After Brady came out of retirement last year, many felt he was back in for some more years to come. Therefore, when he broke the news of his retirement recently, they were caught by surprise.
The retirement news did not come as a surprise to Tom Brady Sr.
ADVERTISEMENT
Article continues below this ad
Fans who were still living in denial felt the 7-time Super Bowl winner QB will repeat what he did last year and take to the field soon. However, Brady's father laid all such hopes to rest in an interview with The Boston Globe.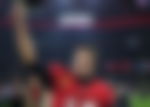 Brady Sr. said, "We're not shocked by any means. He has played football for 32 years out of his 45, living his dream for three-fourths of his life. It's been a wonderful ride. He's very secure in his decision. It's about time."
ADVERTISEMENT
Article continues below this ad
Watch This Story: GOATs Lewis Hamilton & Tom Brady face off in friendly golf challenge in Miami
As fans of both these sporting personalities, we cannot point out any flaw in their approach. In the end, it is all about one's own preferences. While Tom loved his sport enough to last 23 years, Max certainly has his family as a priority.
Edited By: Varunkumaar Chelladurai