Charles Leclerc's Quarter-Million DNF Finds It's Way to $260 Million Drake's New Year Resolution After Draining His Net Worth in 2022
Published 12/27/2022, 3:35 AM EST

Follow Us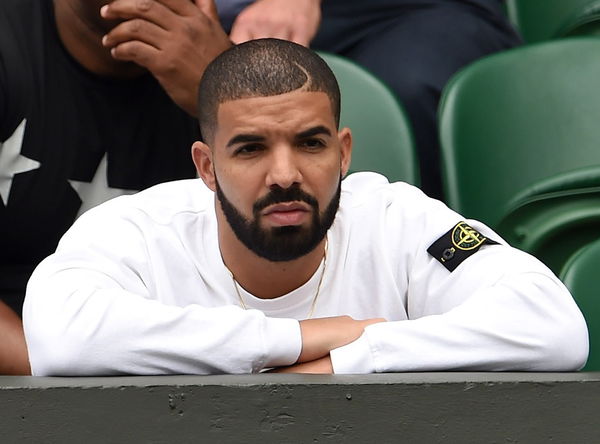 F1 has been garnering a lot of attention from several pop stars and actors in recent years. As the sport's outreach is extending to the US and other territories, the fanbase, too, is growing exponentially. Several stars from the world of entertainment have started taking interest in F1 too. Although, this new-found interest led the world-famous rapper Drake to lose almost a quarter million dollars.
Drake did not have the best of experiences with F1 as he lost $230K in May 2022. He had bet the amount on Charles Leclerc winning the 2022 Spanish GP. But, when the Ferrari's engine blew up in smoke, Drake's wager went with it as well. The Monegasque failed to finish the race and had a DNF result at the Circuit de Barcelona-Catalunya, leading Drake to lose his stake. Thus, the $260 million-worth star has decided on a unique New Year's resolution regarding the same.
In a recent interview, Drake revealed how he might take a New Year's resolution to mitigate such financial losses. He said, "New Year's Resolution: Stop Losing so much on stake." 
ADVERTISEMENT
Article continues below this ad
Before the race, the Canadian rapper had put on his Instagram stories; a picture of his wager on Leclerc winning in Barcelona. As per ESPN F1, his story captioned, "First F1 bet, let's see how it goes," with a sunglasses emoji.
While he drained a chunk of his net worth with the Leclerc wager, Drake has received mixed results from his other sporting bets in 2022. The singer had announced a partnership with the crypto platform he used for his sporting bets.
Drake's Win some–lose some affairs with NFL and UFC in 2022
As per Vanity Fair, Drake put almost $1.3 million in total on the Super Bowl this year. He placed a bet of $472K on the Rams defeating the Cincinnati Bengals. He also put about $393K on Odell Beckham Jr.'s performance in the games including touchdowns and receiving yards.
ADVERTISEMENT
Article continues below this ad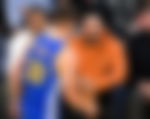 Eventually, the Canadian star won $381K in bitcoin profits on Super Bowl night, as his hunch on the Rams paid. Besides the Super Bowl and NFL, Drake also has been betting money on the UFC fights. But luck did not favor him there, as he lost almost half a million dollars at the UFC 278. Drake had backed Jose Aldo, the returnee to the bantamweight category, and lost a $270k wager in that bout. Later he put his money on Kamaru Usman, which was also an off-prediction for the Canadian.
Recently, Drake also lost $2 million on Israel Adesanya during the UFC 281. Adesanya went down to Alex Pereira at the Madison Square Garden in New York.
ADVERTISEMENT
Article continues below this ad
WATCH THIS STORY: Drake loses $2 million as Conor McGregor's Prediction went Horribly Wrong at UFC 281
For better financial health, Drake would want to mitigate his losses in the new year. The turn of a year is a perfect time to make resolutions, and New Year 2023 could not have come any sooner for Drake. Do you think he will be able to keep true to his resolution?
Edited By: Nischal Kandpal