With No Multi-Million Dollar Contract Stopping Him Anymore, Tom Brady Can Finally Hit Up Lewis Hamilton and Realize His F1 Fantasy
Published 01/20/2023, 6:30 AM EST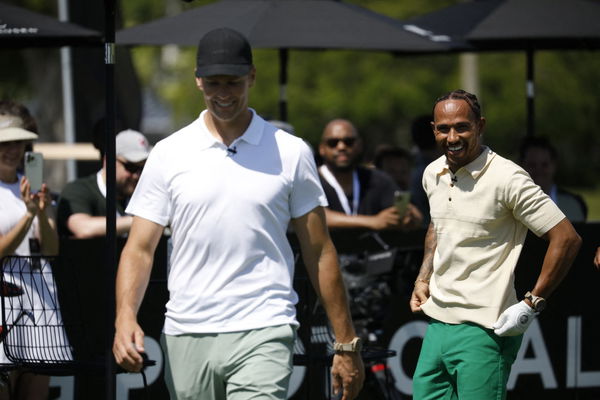 Legendary quarterback Tom Brady's last press conference after Tampa Bay Buccaneers' playoff loss sent the NFL world into a storm. Rumors started coming in that TB12 could finally say goodbye to the sport for good. Some suggest he might hang around, albeit with a different team. As the rumor mill keeps churning, we take a look back at his time in Red Bull's F1 garage when he expressed his desire to get on the racetrack.
ADVERTISEMENT
Article continues below this ad
Brady's Formula 1 connection is not a new development. From regularly being spotted in the paddocks to going out with Lewis Hamilton to play golf, he has gained quite a recognition from the F1 media. Tom's fandom for F1 is second to none, and we saw that in his face when he was in the Red Bull garage in 2016.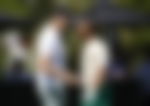 Brady posted a photo on Facebook from the visit and urged New England Patriots to let him take it out for a spin. Most high-profile athletes have strict clauses in their employment agreements that prevent them from engaging in activities that could endanger their lives or put them at risk of injury. In the post's caption, the QB wrote, "my contract says I can't race Formula One cars at high speeds."
ADVERTISEMENT
Article continues below this ad
"Patriots, any chance we can make an exception just this once?" he continued.
Brady announced his retirement from the NFL in February last year. However, the hiatus only lasted 40 days before he announced his comeback. This time around, nothing seems certain and, according to Julian Edelman, his time at Tampa Bay is certainly over.
Will Tom Brady ditch Tampa Bay if he plans to hang around for another year?
It is absolutely mind-boggling to witness the physicality Brady puts up at the age of 45. While he wasn't at his best in the 31-14 loss against the Dallas Cowboys, he certainly has it in him to compete at the highest level. Julian Edelman, who was at the receiving end of Brady's passes for 11 seasons at New England, feels he could go on for another season but not with the Tampa Bay Buccaneers.
ADVERTISEMENT
Article continues below this ad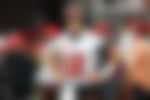 Speaking with Showtime, Edelman said, "If he has another season, it's not gonna be in Tampa Bay."
"And, just because, Tom's a businessman. Tom's a smart guy. He's gonna do exactly what he did when he left New England. He's gonna go to the best situation that helps him win — IF he wants to continue his playing career. I don't know," he added.
ADVERTISEMENT
Article continues below this ad
Watch This Story: GOATs Lewis Hamilton & Tom Brady face off in friendly golf challenge in Miami
While we do admit that the chances of it happening are next to nothing, fans of both NFL and F1 will love to watch their favorite QB take to the racetrack.
Edited By: Varunkumaar Chelladurai