Nicholas Latifi Alludes to Teammate to Maximise Outcome of Williams F1 Car
Published 08/04/2021, 12:39 PM EDT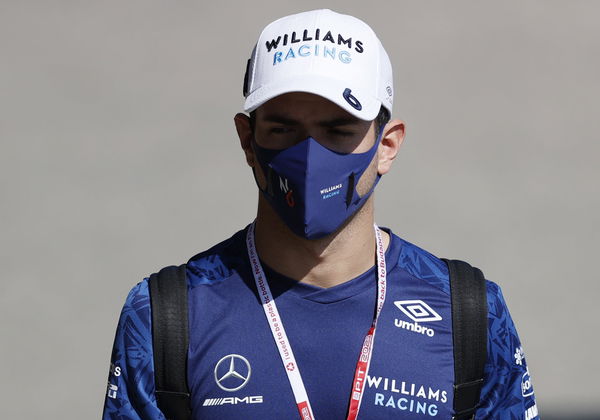 ---
---
One of the stars of the Hungarian GP, Nicholas Latifi sat down with Will Buxton for the recent episode of 'Beyond the Grid'. The Canadian driver broke down his past and his journey to F1. His second year on the grid, Latifi spent his rookie season in the shadow of his teammate. Latifi discusses his progress in catching up with George Russell.
ADVERTISEMENT
Article continues below this ad
He reflects, "I definitely feel I've made some big improvements… it was, for sure, my biggest focus coming into this year to close that gap down to my teammate in qualifying."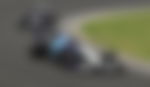 George Russell is affectionately called Mr. Saturday because of his outstanding qualifying performances. However, Latifi looks to him as a reference. "It's a very good reference to see what is possible with the current car I have; ultimately that's what you want to do, is try and get the maximum out of it over the one lap."
ADVERTISEMENT
Article continues below this ad
Latifi said his growth may seem insignificant on paper; Buxton interrupts him, saying, "you've halved the gap." Surprised, Latifi explained that he had been feeling more confident with the car.
Nicholas Latifi making his way through
The double points finish from the duo was indispensable for the team. Latifi said, "P8 in the championship going into the summer break, I guess that's the best we could have hoped for."
Emerging third out of the restart, the driver picked his battles wisely and showed comprehensive tire management. Having never been close to scoring points, he finished ahead of George. However, adding to his kind personality, he didn't focus on his achievement. Latifi was happier for the team and his teammate.
Williams ended the previous season with zero points to their name. So, Hungary was a long time coming.
ADVERTISEMENT
Article continues below this ad
The driver stated, " As a team, we've been making improvements on the car from the start of the year to now and we've been knocking on the door of those points, so it's just so nice to actually get them and reward the team for that. Obviously on my side on a personal point of view extremely satisfied, and for the team even more so because they're all working so hard."
As the Canadian gets comfortable with the Williams machinery, Spa brings the expectations of another point finish. Will the team keep their P8 until they reach Abu Dhabi?
ADVERTISEMENT
Article continues below this ad
Watch this story: Top 5 Williams F1 Liveries of All-Time