Nicholas Latifi Urges Williams' Russell for Admission in F1's 'Very Exclusive' Club
Published 01/05/2021, 3:25 AM EST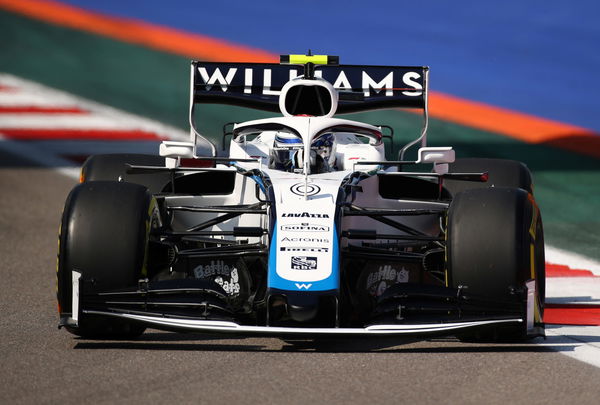 ---
---
The Twitch Quartet, an online streaming platform for gamers, is gaining a lot of popularity online, serving as a medium for fan interaction. During the delay in the season, Leclerc, Norris, Albon, and Russell took to the platform and roused quite a buzz. However, they left out Nicholas Latifi, and he had an objection.
ADVERTISEMENT
Article continues below this ad
Latifi joked that he was one of the original streamers on Twitch, claiming that he was heartbroken. The Canadian shares a jovial relationship with his teammate and both of them carry on with his practical joke really well.
He hilariously stated that the Twitch Quartet needs to be abolished and suggested an alternative. Instead of naming it the Twitch Quartet, they should include Latifi and rename it the Twitch Quintet. As hilarious it may sound, George Russell replied in the most sincere manner possible.
ADVERTISEMENT
Article continues below this ad
"You need to start a petition here to abolish the Twitch Quartet because I was heartbroken that I wasn't a part of this. It should have been the Twitch Quintet, I mean I was one of the originals on Twitch," Latifi joked with Russell.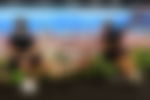 "The Twitch Quintet, it doesn't quite have the same ring. I'll bear it in mind. No promises, because it is very exclusive, I'll put in a good word to the president and see what I can do," replied George.
The fun and mirth that has been growing within the drivers through this platform assures strong bonding for the sport in the future. Hopefully, it helps.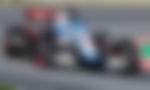 Nicholas Latifi and Russell optimistic but realistic for 2021
Dorilton Capital took over Williams Racing earlier this year. Although it pains us to admit the fact, but since the takeover, the team showed considerable improvement. George Russell appeared in better sync with his car and was close to scoring in Imola. However, after his unfortunate gutting accident, he had to wait till Sakhir to grab his first F1 points.
Even though they didn't have a satisfactory year, Russell and Latifi are very optimistic about their 2021 season. The Canadian and the Briton express that they are confident to take on their rivals; Haas will be their first target, and they hope to catch on to Alfa Romeo as well.
"I am confident that we can beat Haas next year. I think we will be on an equal footing with Alfa Romeo, but I like to think we can pass that team too, given the progress we are making," remarked Russell.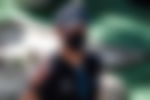 Latifi also has the same opinion as his teammate. "I am absolutely optimistic that we can be more competitive next year.We want to see progress and at least drive for Haas and Alfa on a more regular basis. And hopefully, there will be more opportunities to fight for the points," he concluded.
ADVERTISEMENT
Article continues below this ad
Although they are very optimistic, both of them are equally realistic; they have not set their bar very high. Thus, taking on one team at a time will be easier for them. They are aware of the 2021 regulations and plan to use this entire year to adjust well.
Who knows, they might even be serious title contenders for 2022.
ADVERTISEMENT
Article continues below this ad