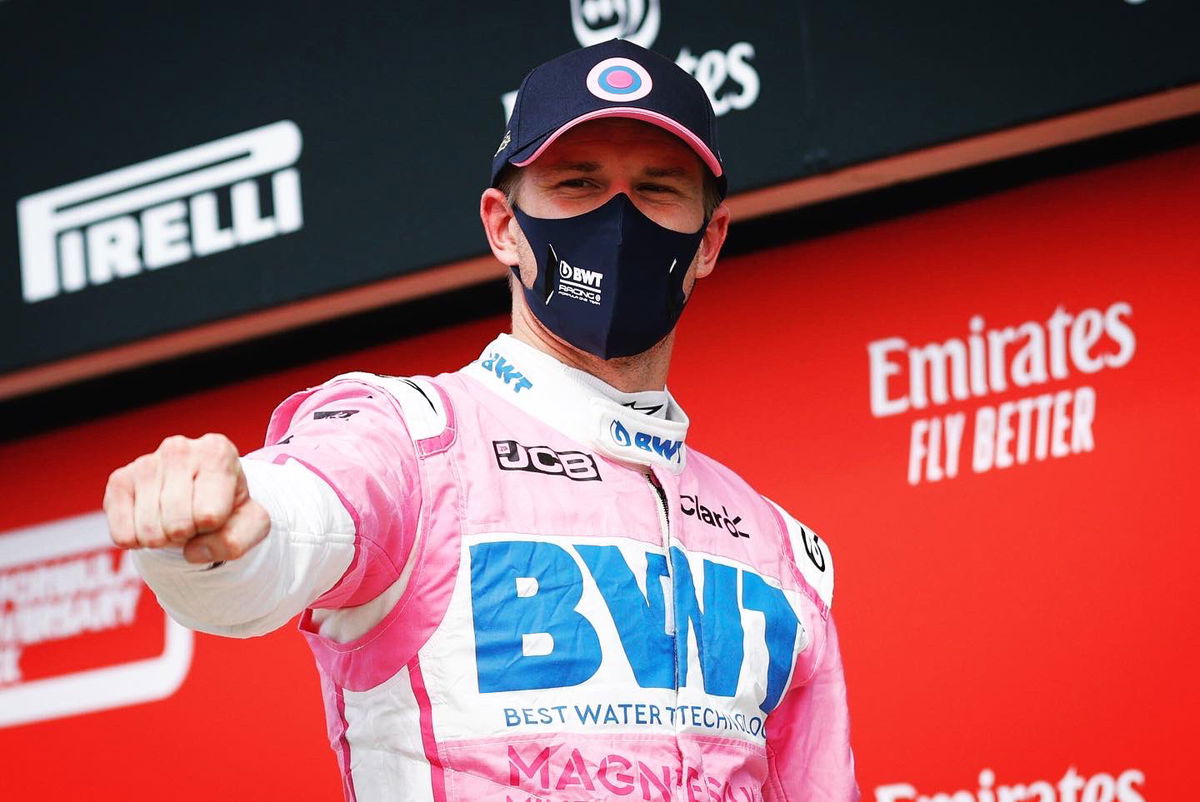 Racing Point's Otmar Szafnauer is "99%" sure of Sergio Perez driving for the team this weekend. Szafnauer revealed that the effect of the Coronavirus in Perez's system had come down "significantly" from one test to the other. However, Nico Hulkenberg still remains the team's replacement should Perez sit out another Grand Prix.
Perez first tested positive for the dreaded virus before the British Grand Prix. Down by one driver, Racing Point called on Hulkenberg to step in for the Mexican.
For last week's 70th Anniversary Grand Prix, there was a strong chance of Perez returning to F1 action, having completed his quarantine period.
However, the Mexican tested positive again and Hulkenberg got a second chance at the RP20. But Szafnauer is confident of Checo's return to the cockpit of the RP20 for the Spanish Grand Prix.
Is Nico Hulkenberg unlikely to race in Spain?
"It seems like the amount of virus in his system is coming down significantly from test to test," said Szafnauer, as quoted by Autosport.
"He has tested again [on Saturday]. I anticipate either by the time we get the result, or we get a result early next week, he will be in the negative range.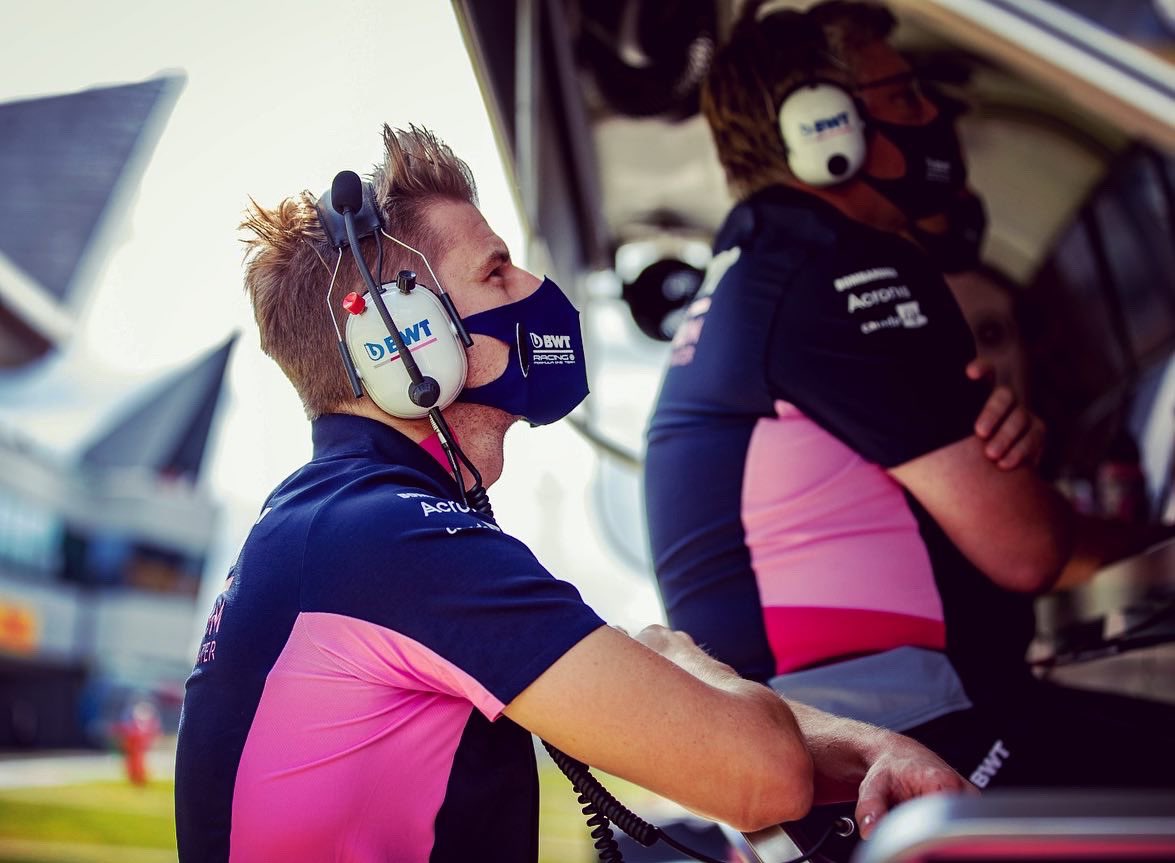 "I think by the time we get to Barcelona, he'll be back in the car. But I'm trying to guess the future. If that doesn't happen, then don't crucify me because I can't predict the future."
Despite Szafnauer's optimism, Perez must test negative before getting anywhere near the F1 paddock.
"If [Perez] wasn't in the car, it would be Nico. I was 99% sure that Nico would be in the car for both Silverstones, and now 99% sure that Checo will be in the car for Spain."
Hulkenberg managed to qualify third in only his fourth outing in an F1 car after over 200 days, for the 70th Anniversary Grand Prix. Sadly, the German's efforts on Saturday couldn't translate into a potential podium on Sunday.
Despite maintaining a decent race pace, Hulkenberg complained of vibrations towards the end of the race. A late pitstop meant he could only cross the line in seventh. A monumental achievement, considering his time away from the sport.
While Perez's health is paramount, F1 fans won't mind seeing "the Hulk" back this week.
SOURCE- Autosport