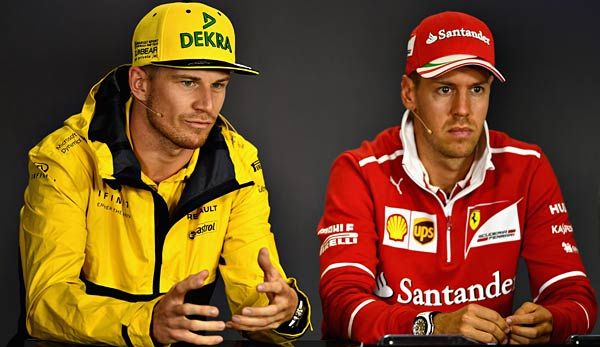 Sebastian Vettel lost to Mercedes as well as his own colleague at Ferrari, Charles Leclerc, in the 2019 Formula 1 season. There have been rehashed questions with respect to whether the German will have the option to battle for the title once more. While Vettel's future is as yet questionable, Leclerc has just made sure about a spot in the Ferrari till 2024. A ton will likewise rely upon how his 6th year with the prancing horse goes. It will be an interesting year according to Nico Hulkenberg. He was interviewed at the Laureus World Sports Awards in Berlin.
Nico Hulkenberg backed Vettel in a recent interview
"Don't write Sebastian Vettel off! He can always come back strong." Nico said.
"With Charles Leclerc, he has a strong teammate who has become even more confident thanks to the contract extension."
In addition to Ferrari, Hulkenberg also believes that Red Bull can do a lot this season. "I have a good feeling, they can have taken a step forward and hopefully challenge Mercedes," he says. Last year Max Verstappen secured third place behind Lewis Hamilton and Valtteri Bottas and ahead of the Ferraris.
The German professional racing driver drove in Formula One in 2010 and from 2012 to 2019.
The Emmerich drove for nine years as a regular driver in Formula 1 but never made it onto the podium in the 177 Grand Prix.
After three years at Renault, he had no longer received a seat from the factory team, nor was he accommodated by other teams.
"The current status is unchanged, I will not drive any races for the time being," Nico Hulkenberg said. He spoke of a "temporary" break.
"What will happen next year or in the future is currently completely open. I feel comfortable not having to follow a racing calendar and being able to live my own life," he added.
Abhay Aggarwal
I am an avid follower of Formula One, Baseball, Cricket, and Lawn Tennis #MercedesAMG #Yankees