Nico Rosberg Announces His Next Stop as an F1 Commentator Following Hungarian GP Success
Published 08/13/2021, 3:14 AM EDT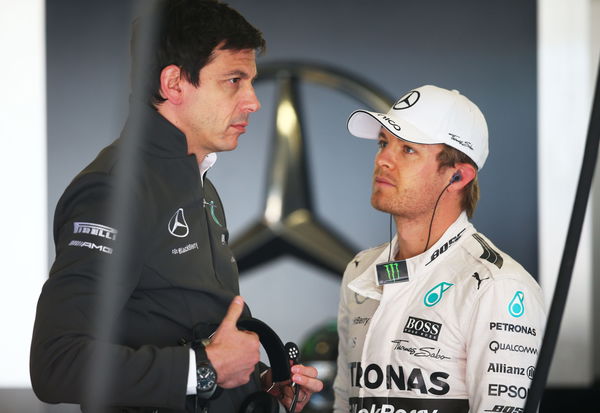 ---
---
Nico Rosberg undeniably had a stellar career in F1, having won a world championship title against Lewis Hamilton. However, his talent isn't just subjected to racing on the track, as the German is looking like the perfect fit for commentating as well.
ADVERTISEMENT
Article continues below this ad
Rosberg joined the Sky F1 team in 2018 and had been taking part in pre-race coverages alongside the likes of Karun Chandhok and Anthony Davidson. He consequently moved into commentary, later in 2020.
However, the recently concluded Hungarian Grand Prix was definitely the game-changing race weekend for Rosberg. How you might ask?
ADVERTISEMENT
Article continues below this ad
Well, the Mercedes F1 champion commentated on a race for the first time at Hungaroring, and it was extraordinary. The fans, too, seemingly enjoyed his commentary. And a lot further demanded the German to stick with David Croft through the rest of the season as well. Well, amidst such wishes, there's finally good news.
When will Nico Rosberg return to the commentary?
Rosberg isn't going anywhere and will return to the commentating in weeks' time. Although Rosberg won't be available for the Belgian Grand Prix, he affirmed that he would be commentating on the race at Zandvoort.
One of his fans commented on social media, appreciating Rosberg's interesting commentary track during the Hungarian Grand Prix. Rosberg subsequently replied, "Thanks! Next one: Zandvoort!!"
Since 2020, Rosberg often made cameos in the commentary box alongside Alex Jacques, David Croft, and many more. But the German usually restricted himself to commentating over practice sessions and leaving the rest to Croft, Martin Brundle, and Ted Kravitz.
Dutch Grand Prix – Drama on cards?
Certainly! Zandvoort will be hosting a race this season for the first time since 1985, which is quite a long way back. And of course, the entire stadium will likely be engulfed in Orange, supporting their local hero, Max Verstappen.
ADVERTISEMENT
Article continues below this ad
But, there are already requests arriving from the Grand Prix boss, who is urging the fans to respect Lewis Hamilton. How will the reality play out?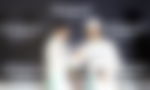 Well, despite the demands from the GP director, Hamilton is probably in for a lot of hate, which was quite the case after qualifying in Hungary last weekend.
ADVERTISEMENT
Article continues below this ad
Only in this case, rather than partial Dutch fans, Zandvoort will potentially hold over 90% of Dutch supporters. Hence, with such an intensely dramatic race weekend on cards, will Rosberg enjoy commentating over the race weekend in the Netherlands?
Watch Story: From Will Smith to Nicole Kidman: When F1 & Hollywood collide