Nico Rosberg Calls Sebastian Vettel "Clueless" Following Dismal Eifel GP
Published 10/15/2020, 8:11 AM EDT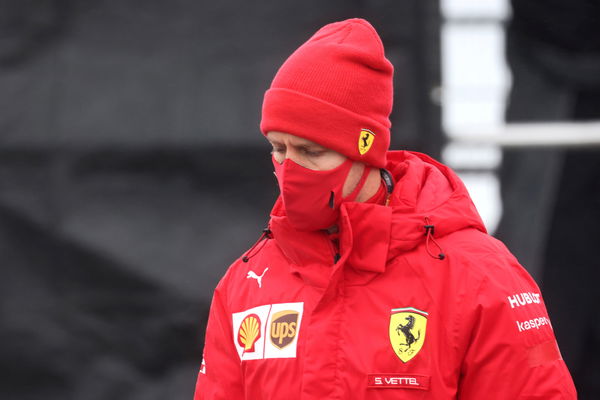 ---
---
It is getting harder and harder for fans of Sebastian Vettel to watch him every race weekend. The narrative has remained stagnant over this season.
ADVERTISEMENT
Article continues below this ad
The German has not gotten a good enough points finish for some time now. And at some point, questions will be asked about where it all went wrong in 2020 for all the parties involved.
Ferrari brought out a phase of their planned upgrades at Sochi and Nurburgring. However, that did little to help Vettel as he once again finished outside of the points.
ADVERTISEMENT
Article continues below this ad
Sebastian Vettel has massively underperformed this season
The debate will spark major points about what has not worked for Ferrari in 2020 – the driver or the car. Regardless, the eventual losers are both Vettel and Ferrari, where a combination of things generally culminate into disappointing race weekends.
Offering his assessment on Vettel's performance was 2016 F1 champion, Nico Rosberg. He is quoted as saying, "He jumped the start and got lucky he didn't get penalised, he spun twice this weekend on his own.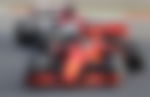 "He's a half a second a lap off the pace [compared to Leclerc] – it really doesn't get much worse than that."
It has been quite unusual for everybody to watch and there is no single explanation for it. However, Rosberg probably summarized the situation in a single statement.
"And everyone – even himself – are clueless [to why]. He's a four-time world champion in his prime."
A case of other midfield cars being faster than Ferrari
It is not that Vettel has stopped attempting in qualifying as well as the race. In recent times, he has put in decent laps that are normally enough to take him into Q3 among the top ten.
The rival cars are so particularly fast, that Ferrari are ousted almost every weekend. The likes of McLaren, Racing Point, and Renault regularly occupy the midfield places on the starting grid.
ADVERTISEMENT
Article continues below this ad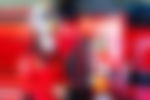 Even AlphaTauri have begun to regularly challenge Ferrari, with Pierre Gasly in exceptional form. This has only made the task tougher for both Vettel and Charles Leclerc.
Regardless, it will be interesting to see if the Italian giants can respond positively. If both drivers get respectable points finishes in the races ahead, it would certainly be an enormous achievement for them.
ADVERTISEMENT
Article continues below this ad