Nico Rosberg Ranks His Top 5 Drivers of the 2021 F1 Season Feat. Verstappen, Hamilton & Others
Published 12/31/2021, 2:58 AM EST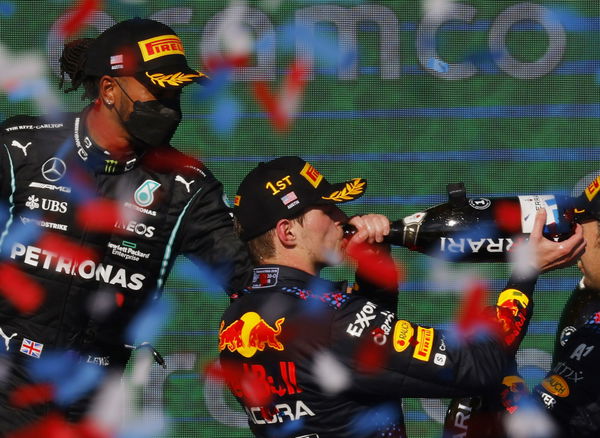 ---
---
The 2021 F1 season was indeed one of the few times the younger generation of the sport managed to flaunt their racing mastery by absolutely dominating the grid. Throughout the season, the young guns were successful in stealing the limelight from veterans like Lewis Hamilton, Sebastian Vettel, Kimi Raikkonen, and Fernando Alonso.
ADVERTISEMENT
Article continues below this ad
What's more, the racing fraternity finally got to witness Max Verstappen put an end to the 7-time world champion's title spree. Following such an ecstatic campaign, it is time to hear from the former F1 world champion, Nico Rosberg, as he reveals his top 5 drivers of the season.
Max Verstappen – the best F1 driver of 2021
ADVERTISEMENT
Article continues below this ad
Rosberg acknowledged the fact that Verstappen was on an entirely different level throughout the season. The German himself admitted the level of consistency one requires to pull off a title heist against a multiple world champion like Hamilton.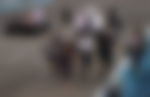 "First, Verstappen, because just phenomenal, the level in qualifying most of the time, the consistency through the whole year. The level he took against Lewis was probably the greatest of all time in the Mercedes, you know, in that dominant form just off the charts," he said in a video on YouTube.
"Also the level in the wheel-to-wheel racing; Lewis is the best in wheel-to-wheel racing, but Verstappen, you probably have to say he was even better. Just crazy!"
The reason why Hamilton was behind Verstappen
The former Mercedes world champion opened up that Hamilton endured a rather unusually inconsistent 2021 season with the team. Although part of the reason was Mercedes and their early struggles with the minor aero changes, there is also the fact that Hamilton left himself vulnerable to his own teammate during qualifying sessions.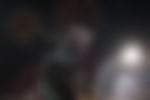 "Lewis, number 2. Epic season! A little bit more up and down, because also the car was a bit more up and down, but still, Valtteri beats him quite a few times in qualifying. That's why I would put him two and Verstappen one," Rosberg said.
Watch Story: Top 5 Williams F1 Liveries of All-Time
Lando Norris over Carlos Sainz? Rosberg reveals
Rosberg slotted Lando Norris into P3. Why you might ask? Well, Rosberg felt that Norris was as dangerous as the front-runners through the first half of the season. And there is also the Briton clinching the first pole position of his career which he then almost converted into his first-ever race win at the Russian Grand Prix.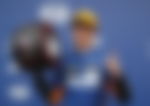 "And now, third definitely had Lando there because Lando just had these… he had a difficult second-half of the season but, in general, overall throughout the season, he just had so many awesome peaks," Rosberg said.
"He almost won his first race, he got a pole position. He had second in Monza, he had such high peaks, peaks of like really world championship level. Exceptional driving. And that's why I would have put him third definitely."
Carlos Sainz deserves P3?
During the video, Sainz made a brief cameo where he admitted that he and Norris were deserving enough to share the third spot. Hence, Rosberg, despite initially placing the Spaniard in P4, ultimately promoted him up to P3 alongside Norris.
The reason was winning his teammate rivalry against much superior Charles Leclerc. There is no denying that the whole of Maranello outfit would have had their bet on the Monegasque finishing ahead of Sainz. But, in the end, it was the other way around!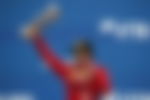 "And then the smooth operator that Carlos is there for was like fourth, but, it's not really fair because you do have to look at the whole season, and Carlos, over a whole season, did such a great job.
"He beat Leclerc in his first year at Ferrari. Vettel had no chance against Leclerc and here comes Carlos and beats him. So, you know what level that is. That's why come on, let's do what Carlos suggested; We put him third equal with Lando," he said.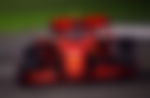 Leclerc claims P5 but which F1 drivers win P6 & P7?
Rosberg handed the fifth position to the other Ferrari F1 driver, Leclerc. Fair enough, one would reckon. Two pole positions in a span of two race weekends followed by a P2 at Silverstone which could have easily been a victory if not for Hamilton's sterling drive.
ADVERTISEMENT
Article continues below this ad
Rosberg further revealed his choice of drivers to secure P6 and P7.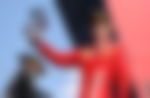 "And then, you have to put Leclerc fifth because we know how good he is and he did have some exceptional moments this year again. I think, quite a few unlucky times but I would still put him fifth, and let me give you a sixth and seventh. It's Gasly sixth and Alonso seventh," he concluded.
ADVERTISEMENT
Article continues below this ad
Overall, Verstappen, Hamilton, Norris, Sainz, and Leclerc; the top-5 do look quite fair. But, let's hear it from you – How would you alter Rosberg's ranking of the 2021 season's best drivers?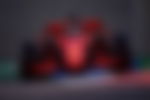 Enjoyed reading this article? Download our exclusive app to get 24x7 coverage, latest memes and social media banter. Click here to download.