Nico Rosberg Takes a Dig at Ex-Mercedes F1 Rival Lewis Hamilton After Cheating in a Competition
Published 07/30/2021, 4:13 AM EDT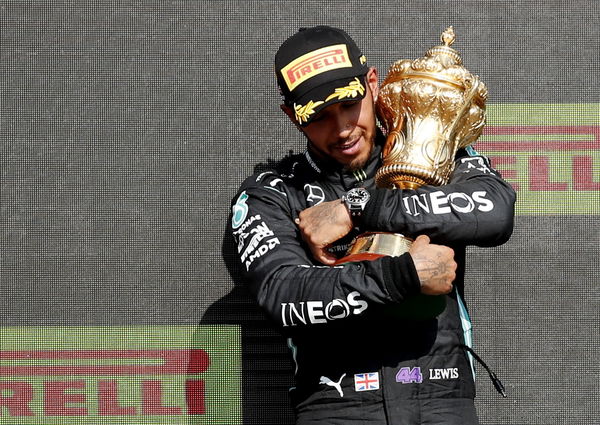 ---
---
Nico Rosberg, a former rival of Lewis Hamilton, decided to take a tour around London over the Formula-E race weekend. The German was part of Mercedes' paddock along with other big faces like Toto Wolff and racing legend, Sir Jackie Stewart.
ADVERTISEMENT
Article continues below this ad
Prior to the race weekend, Rosberg had quite the fun during the launch of Heineken's 'Greener Bar', which is a sustainable bar concept. During the event, the 1-time world champion couldn't help but take a hilarious dig at his former rival, Lewis Hamilton.
What did Nico Rosberg say?
ADVERTISEMENT
Article continues below this ad
Rosberg came across an interesting Heineken fridge concept that demands arm power to retrieve a bottle. The person will have to crank it, which helps flush a bottle out through a pipe. The ex-Mercedes driver fired a competition between himself and his videographer, Alex.
Alex managed to pull a bottle out in almost 30 seconds. Then came Rosberg's turn, and the German managed to do the same in 29 seconds. However, he wasn't clean in the competition, as Alex pointed out that he fished the bottle out of the tube, rather than letting it come up to the top.
"I completely disagree. I think Nico fished it out 30 centimeters at least and then finished early," the videographer said. However, Rosberg then reckoned that one must always seek the grey areas like Hamilton did at Silverstone, taking a dig at the Briton's collision with his rival, Verstappen, during the race.
"Listen man, you always have to use the grey areas, look at Hamilton at Silverstone. We always have to use the grey areas," Rosberg said.
Ex-F1 driver unhappy with steward's decision on Lewis Hamilton
Following the competition, Rosberg decided to give Sir Jackie Stewart a visit, who reckoned that a 10-second penalty was unfair.
ADVERTISEMENT
Article continues below this ad
"So, he (Sir Jackie) doesn't really want to take a side. He just says that if the stewards did decide that Lewis was at fault, he doesn't understand the penalty, 'what is 10 seconds? It's like nothing'. 3 places or 5 places or something like that," Rosberg said.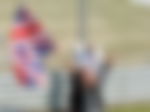 While there was growing hatred for Hamilton following the incident at Silverstone, it looked like it might grow further with Red Bull pushing for a request to review.
ADVERTISEMENT
Article continues below this ad
However, their hopes fell short as the stewards barely considered the evidence enough to prove the Briton guilty. So, with the case finally coming to an end, will the hate around Hamilton subside?
Watch Story: F1 Drivers Fighting on Track