Nikita Mazepin Against F1 Gentlemen's Agreement Following the Norris Incident During Spanish GP Qualifying
Published 05/09/2021, 2:04 AM EDT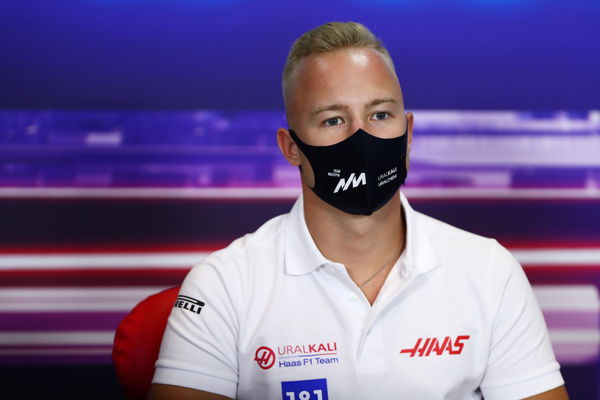 ---
---
The ever-growing scorn against Russian F1 rookie, Nikita Mazepin, further intensified following an avoidable incident with Lando Norris in Spain GP's qualifying session. Mazepin was already under fire for breaking the gentlemen's agreement in Bahrain earlier this season. However, he later clarified that he took note of it, and reckoned he won't break it in the future.
ADVERTISEMENT
Article continues below this ad
Unfortunately, the Haas driver failed to stand by his word, as he yet again impeded a driver on a flying lap. What's more, Mazepin further went on to criticize the F1's gentlemen's agreement, claiming it is flawed.
Mazepin's call that impeded Norris
ADVERTISEMENT
Article continues below this ad
It isn't just the Russian's performance that's causing the hate to flare up, but also his measly blunders that are affecting the surrounding drivers.
And this time, the victim turned out to be Lando Norris. During Q1, Mazepin impeded the fast-approaching McLaren around the final corner, which ultimately wrecked the latter's lap.
Unsurprisingly, the stewards took note of the incident and summoned the duo following the session. And what was the end result?
Well, like rubbing salt in the wound, the already last-placed Mazepin was handed a three-place grid penalty. And in addition to that, the stewards also handed the Haas driver another penalty point to his record. With this, Mazepin is just 10 points away from suffering a race ban.
What did the Haas F1 driver say?
As reported by Autosport, Mazepin opened up about how the gentlemen's agreement doesn't seem to work anymore in Formula 1.
"Well, if I'm not mistaken, somebody from this call previously was asking about the driver's gentlemen's agreement into the last corner in Bahrain. I think it was a very prime example of that not sort of working in Formula 1," he said.
"I was really trying to keep to it, ever since I took note of it. But it is very difficult when two cars overtake you going into the last corner, which is very slow and tight.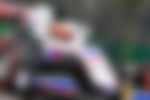 "With the length of a car, which is two and a half metres, you just cannot put a third car there, and especially if the fourth car is arriving at full speed. So, I didn't feel like boxing up behind was an option. Because that would have left my rear end on the racing line."
ADVERTISEMENT
Article continues below this ad
Starting with Antonio Giovinazzi in Imola, followed by Sergio Perez in Portugal, and now Charles Leclerc and Lando Norris in Spain this weekend, Mazepin is steadily losing his respect amongst the F1 pack.
Hence, there is a huge task ahead for Mazepin in reviving his dignity, but will he go for it? Or will he continue tarnishing his image in F1?
ADVERTISEMENT
Article continues below this ad