Nikita Mazepin Believes Mick Schumacher Also Feeling 'Intense' F1 Debut
Published 04/24/2021, 6:24 AM EDT
---
---
Nikita Mazepin hasn't got the start that he wanted in his debut season in Formula One. The rookie driver is constantly made fun of for his performances around the track and has even been given the nickname "Mazespin." However, the Russian thinks that his teammate Mick Schumacher is also having a hard time in F1, even if he might not be facing such intense criticism.
ADVERTISEMENT
Article continues below this ad
Mazepin had quite a forgettable weekend at the Bahrain GP as he spun and crashed in the opening laps of the race, being forced to retire almost as soon as the race began. He didn't have a good race at Imola either as he crossed the line in 17th place and was trailing by two laps.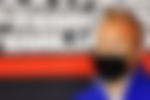 However, Schumacher Jr isn't far off from his teammate's performances either. The German crossed the line in 16th place at the Bahrain GP as well as the race at Imola for the Emilia GP.
ADVERTISEMENT
Article continues below this ad
Both have been struggling, but who will learn from their mistakes and redeem themselves?
Nikita Mazepin feels that Mick Schumacher is in the same place as him
As quoted by Motorsport.Total.com, Mazepin said, "We're both in the same situation. So far, Formula 1 has been surprisingly intense for me. Of course, I knew it was intense. But the two qualifying sessions I've had so far were pretty hectic.
"There's less time and a lot of things happen. It's a big learning curve. The [learning] curve is currently up. But there is still a lot of work to be done," he concluded. (Translated via Google Translate)
Mazepin is too harsh on himself: Guenther Steiner
The season, so far, has gone downhill for the Haas rookie. The 22-year-old has been left chasing the pack and can be seen having a difficult time around the track. Still, Steiner believes the Russian isn't easy on himself and wants to improve.
The team principal said, "Obviously he was a beat up boy, everybody beats up on him but that makes it tough on him. In the end you come out on a better side; you just need to keep your head up, focus on the next race and keep on going, and that's what he did."
ADVERTISEMENT
Article continues below this ad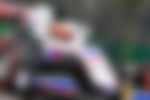 "Because he sees he's improving and he's learning. That's the only thing you can do in this situation – just keep on going – knowing that things went wrong but he can do better," Steiner concluded.
Mazepin would hope that his season improves and learn a lot from his debut year. He hopes to make amends and aims for a better result at Portugal for the third race of the championship.
ADVERTISEMENT
Article continues below this ad