Haas Sponsor Puts Another Nail in Nikita Mazepin's F1 Career With Recent Instagram Post
Published 03/04/2022, 9:12 AM EST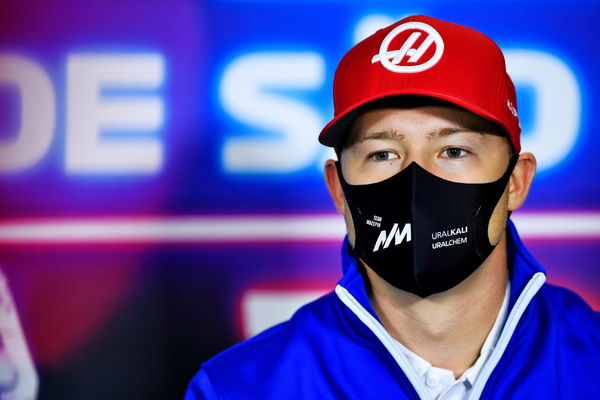 Formula One 2022 season has not been a good start for Nikita Mazepin to say the very least. Amidst the Russia- Ukraine conflict, Mazepin is in talks for a potential ban. He is, in fact, already out of contention for racing in the UK. A recent FIA announcement stated that Russian drivers can compete under a neutral flag. However, recent posts from the American team Haas suggest otherwise.
ADVERTISEMENT
Article continues below this ad
Nikita joined Haas in 2021 on a multi-year deal. Last year he stood P20 in the standings with only one person behind him. Moreover, his rookie teammate Mick Schumacher also outpaced him in the same car.
ADVERTISEMENT
Article continues below this ad
Mazepin, unsurprisingly, has a very solid position at Haas. His father, Dmitry Mazepin, owns the brand Uralkali, which happens to sponsor Haas.
Trouble in Paradise for Nikita Mazepin
Recent developments in the situation saw Haas also dropping the Uralkali brand. The team ran a plain white livery during the Barcelona pre-season testing. Amidst the chaos, Haas' only option might be to replace Nikita until further notice. While they have not made any official announcement yet, many assume that the decision to replace Mazepin is already in process.
Pietro Fittipaldi and Antonio Giovinazzi were recently in talks as potential replacements to Mazepin. Fittipaldi, in fact, made his debut with Haas back in 2020 after Romain Grosjean faced a severe accident at the Bahrain Grand Prix. A recent post by Haas on social media displays Fittipaldi's number on the car. We can see fans going berserk in the comments, as this might be an indirect sign from the team.
No end to Haas's problems
ADVERTISEMENT
Article continues below this ad
It'd be an understatement to describe Haas's situation as tough. Their pre-season testing was not a cakewalk either. Haas managed only 166 laps over a course of three days. Besides, they faced several hardware issues that included an oil leak, damaged floor, and mileage problems.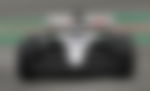 Haas' Team Principal Steiner said, "[On Friday] we could unfortunately only do nine laps – we had an issue with the oil system in the engine. There was a leak that we couldn't sort over the day, so we didn't do a lot of running.
ADVERTISEMENT
Article continues below this ad
"Now we have to get prepared for Bahrain. We have information – we know what to do and we will get it done. Hopefully in Bahrain, we don't have any gremlins."
The final pre-season testing will resume from March 10-12 in Bahrain. The new season begins on March 20, 2022. In order to catch up with their competitors, Haas will have to make several hardware changes. Mazepin, additionally, has a difficult future ahead of him, which might see him facing a potential ban from several countries. Nikita's continuation is very questionable given the recent post, and dropping him seems like the only solution for Haas.