Nikita Mazepin Should Leave F1 If He Can't Handle Criticism, States Guenther Steiner
Published 05/04/2021, 4:07 AM EDT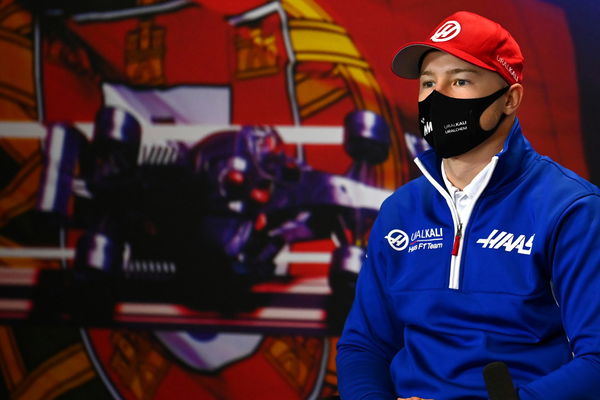 ---
---
Nikita Mazepin had yet another difficult outing in his debut F1 season, at the Portuguese Grand Prix this time. The Haas driver finished P19 and, to make matters worse, was sanctioned with a five-second penalty for ignoring blue flags when Sergio Perez was lapping him.
ADVERTISEMENT
Article continues below this ad
The Mexican was not impressed by what happened on the track, and he made his feelings clear on the team radio. However, Mazepin later apologized to the Red Bull driver after the race.
Haas F1 boss, Guenther Steiner, explained that criticism is a part of Formula 1 and the young driver will have to learn to deal with the same. He said, "I think doing this is a bit remarkable, but at the end of the day there is also a world of fun in the races, which is part of the races."
ADVERTISEMENT
Article continues below this ad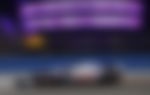 "Also, I don't think these affect Mazepin. I wouldn't like it if people said this about me. However, if these affect you, you should not do this job. If you're that emotional, maybe you should do something else." (Quotes translated from Turkish using Google)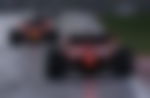 Nikita Mazepin did not intend to ignore the blue flags
According to Steiner, the blue flags were shown a bit too late and it was not Mazepin's intent to ignore the flags. The German also explained that, going forward, the team will strengthen their communication to avoid such penalties in the future.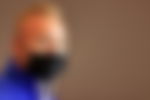 He said, "It was not an intentional move and there was no bad result. It just didn't look very good."
ADVERTISEMENT
Article continues below this ad
Kimi Raikkonen had retired from the race, and Mazepin was already running in P19 when he was penalized. So, the penalty did not affect his result. However, it did add fuel to his criticism and the 'bad boy' image that has haunted him ever since he joined Formula 1.
Mazepin's F1 career hasn't really kicked off the way he would have preferred. So, he will certainly hope to deliver some impressive performance to shut down his critics.
ADVERTISEMENT
Article continues below this ad
Do you believe the Haas driver is capable of delivering some good performances this season? Let us know!