Nioc Hulkenberg Confirms Mercedes and Aston Martin F1 Reserve Driver Role
Published 03/28/2021, 1:30 AM EDT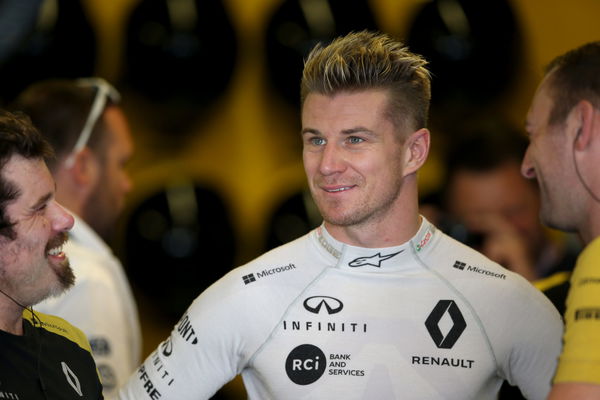 ---
---
Earlier in February, reports emerged that Nico Hulkenberg could take on a reserve driver role. Now, the news is official that the German driver will be the reserve driver for Aston Martin and Mercedes F1. Hulkenberg already performed reserve driver duties in 2020 when the COVID-19 virus struck Sergio Perez and Lance Stroll on separate occasions.
ADVERTISEMENT
Article continues below this ad
In other words, Hulkenberg is on standby in case anything befalls Sebastian Vettel, Stroll, Lewis Hamilton, or Valtteri Bottas. Even Hamilton was not immune to the COVID-19 virus, though his replacement was different. In conversation with Servus TV, he said, "[I will work] as a reserve driver for Aston Martin and also for Mercedes in selected races."
Admittedly, Mercedes has Stoffel Vandoorne and Nyck de Vries as their reserves. However, the Belgian and the Dutch youngster are racing for the Mercedes Formula E team on a full-time basis. It is also worth mentioning that the F1 and FE calendars consist of at least three conflicting races this year.
ADVERTISEMENT
Article continues below this ad
How does this bode for Nico Hulkenberg?
As it turns out, the affected Formula One races are the Spanish GP, Monaco GP, and the Azerbaijan GP. Meanwhile, FE has the Monaco ePrix, the Marrakesh ePrix, and the Santiago ePrix to worry about.
In the case of Santiago, the ePrix is a doubleheader, and there are travel restrictions, which could hamper Vandoorne and de Vries.
ADVERTISEMENT
Article continues below this ad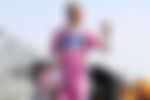 So, in this kind of scenario, Nico Hulkenberg could be available to run in the Mercedes car in practice sessions. Also, in the off chance that one of the regular drivers falls ill, he should be ready to step in.
He did a fine job last year, even though some were very last-minute call-ups. Nevertheless, Hulkenberg was able to take it in stride and performed to the best of his capabilities. Also considering that he is a hugely popular figure in the paddock and F1 community, many will be thrilled to see him back. Truthfully speaking, Hulkenberg is an excellent driver, but he has often thrown away decent chances of a podium or gotten unlucky.
ADVERTISEMENT
Article continues below this ad