"No F*cking Way!" – Vettel Vents His Frustrations as Traffic Impedes a Q3 Appearance at Sochi
Published 09/25/2021, 11:25 AM EDT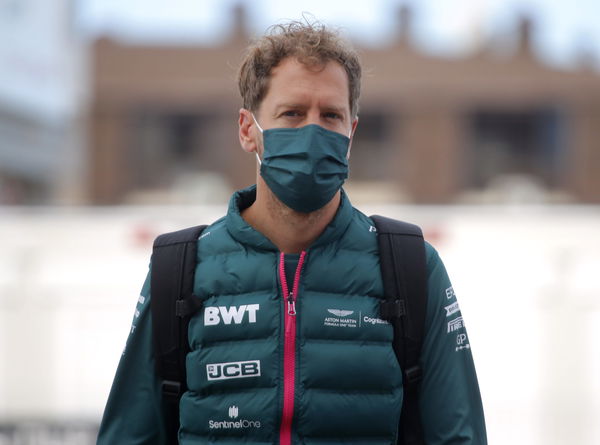 ---
---
The qualifying session at Sochi was something else; a very interesting three rounds with an extremely satisfying ending. As three fan favorites take the top three, one got left behind. Sebastian Vettel had an achingly close Q2 finish, 0.052 seconds away from making it into Q3. Vettel was visibly disappointed; his team radio further highlighted the champion's dismay.
ADVERTISEMENT
Article continues below this ad
The dreaded radio information of his P11 position brought out a pained reaction from Vettel. "No way! No f*cking way!" Yuki Tsunoda, unfortunately, hindered Vettel's out-lap. The German vented his frustrations: "I lost so much time with Tsunoda. F*ck."
ADVERTISEMENT
Article continues below this ad
Immensely annoyed, Vettel will have to push through tough competitors to increase his position on the grid. However, with different track conditions on Sunday, will the Aston Martin make an impression?
Sebastian Vettel hesitant for Sunday
Having just missed the opportunity to better his starting position, the session has deterred the driver. The Aston Martin driver is sure he's going to face a difficult race tomorrow. "I felt that we could've had a very good result today, but we're stuck more or less at the edge of the top 10 and it will be a difficult race tomorrow. Not an easy track to overtake, it's much better to start further up… Let's see what we can do tomorrow"
While Tsunoda's traffic initially bothered Vettel, he didn't point fingers after the session. "The traffic didn't help but I don't like to blame it on that. For sure in that lap I lost 0.5s that didn't help but, I felt the car was very good today and I could've been much higher up than we ended up so that's disappointing."
ADVERTISEMENT
Article continues below this ad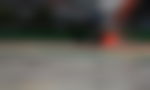 However, the pace in the Aston Martin does little to console Sebastian Vettel. Because of the dry forecast for Sunday's race, Vettel knows it's going to be difficult to perform the same way.
Vettel concluded, "It's gonna be the same old story. Difficult to make progress, it's not an easy track so I hope it's not gonna be a dull race tomorrow."
ADVERTISEMENT
Article continues below this ad
One can hope that the Russian GP will be far from dull. Vettel has a good opportunity to finish in the points, although it will be a tough battle. With a jumbled-up grid different from what we're used to, will the race results reflect the same?
Watch this story: Ferrari Strategy Fails We Will Never Forget