'No Idea What Goes in Their Head' – Valtteri Bottas Fires Back at Armchair F1 Critics
Published 01/22/2021, 7:39 AM EST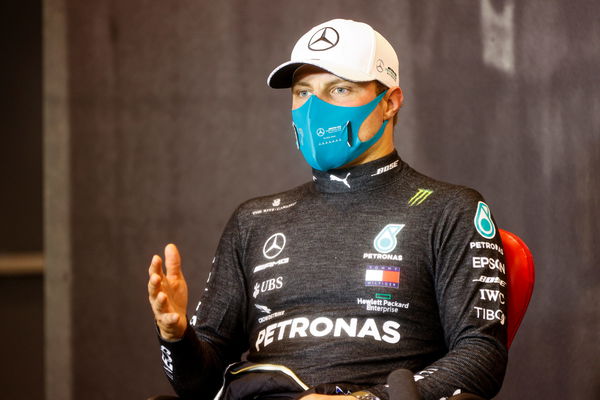 ---
---
Mercedes driver Valtteri Bottas has one of the toughest jobs in F1 at the moment. That job is being the teammate of a 7-time World Champion in Lewis Hamilton.
ADVERTISEMENT
Article continues below this ad
Going up against Hamilton in equal machinery for 4 years now is a ridiculously demanding task. Bottas has been comprehensively beaten by Hamilton over the course of all 4 seasons.
The Finn came in to fill the shoes of a departing World Champion in Nico Rosberg. So the pressure was always going to be high. However, over the course of 4 years, Bottas has shown little improvement to suggest that he can give Hamilton a title fight.
ADVERTISEMENT
Article continues below this ad
The Finn has instead gotten many critics on his back, demanding he should be dropped in favor of someone like George Russell. After all, the young Briton almost beat him in his one-off stint with Mercedes in Bahrain last year.
However, despite the immense criticism he's faced, Bottas doesn't let that unnerve him.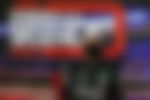 He said, "In any sport, there's always couch commentators who might, you know, underestimate things. From my side, I can say that it's not an easy job.
"If you look at the numbers, Lewis is the most successful driver in F1 history, and I need to go up against him with decent speed and consistency weekend after weekend. So it's not an easy place to be.
"Sometimes I just don't get why there is that kind of criticism. I guess there's always a reason. But I don't know that reason and again, I'm not in their position. So I've no idea what goes in their head…"
Valtteri Bottas derives inspiration from critics and from going up against Hamilton
The critics "Motivate me quite a lot," said the Finn. He added, "No matter what you do, there's always going to be negativity: sometimes less, sometime more, and it is the same with the criticism. But it's a motivation to prove people wrong. No doubt."
ADVERTISEMENT
Article continues below this ad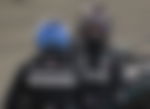 Another source of motivation is his teammate himself. Although going up against Hamilton can be daunting and quite often one could end up on the losing side, but the challenge is what gets Bottas' blood pumping.
He said, "That really motivates me, and that's the goal for me to try and beat him. That will keep me going and that will keep me pushing myself again, hopefully to a next level."
ADVERTISEMENT
Article continues below this ad
2021 seems to be Bottas' last chance to win a world title. If the Finn fails to take the battle to Lewis, he's most likely going to be displaced by Russell. Can Bottas finally give F1 fans the title fight they have been longing for? We'll have to wait and watch.