No Race for 3 Years But Chinese F1 Grand Prix Gets an Extension
Published 11/06/2021, 7:24 AM EDT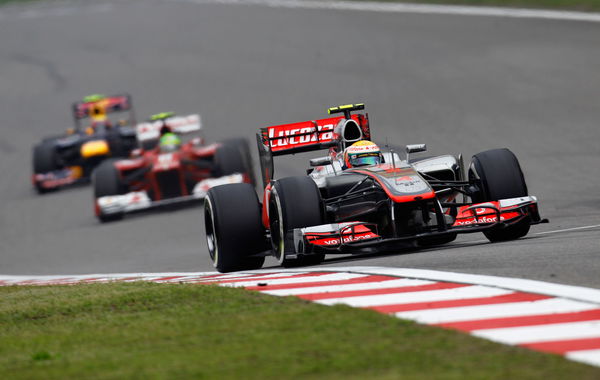 Although the Chinese Grand Prix isn't a stop on next season's schedule, Formula 1 has extended its contract with the organizers until 2025. The last time the circus arrived at the Shanghai Circuit was to celebrate F1's 1000th race in 2019. Since then, the pandemic has prohibited the races in China from taking place.
ADVERTISEMENT
Article continues below this ad
Shanghai doesn't feature on the 2022 calendar because of safety precautions surrounding COVID-19. However, the contract extension ensures that, as soon as the green light is given, F1 will race in Shanghai.
ADVERTISEMENT
Article continues below this ad
Stefano Domenicali promised to ensure the return will be as soon as possible.
"While we are all disappointed we could not include China on the 2022 calendar due to ongoing pandemic conditions, China will be restored to the calendar as soon as conditions allow and we look forward to being back with the fans as soon as we can."
As fans and drivers get excited for a return to one of the most exciting circuits on the calendar, the iconic track awaits the F1 machines.
Reliving the 2019 Chinese Grand Prix
It was a grand festival in Shanghai as F1 celebrated its 1000th Grand Prix. Further, it was a positive race for most drivers on the grid.
Mercedes asserted their dominance even on the milestone event; with Hamilton leading a Mercedes 1-2 and also taking his sixth win at the circuit. Sebastian Vettel completed the podium with Ferrari.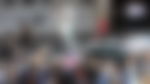 Daniel Ricciardo celebrated his first points with Renault having finished in seventh.
ADVERTISEMENT
Article continues below this ad
Sergio Perez, then donning the pink of Racing Point, showcased his talent at the race start. Perez made the jump from P12 to P8 at the race start.
The drivers who didn't have a good time were McLaren duo Carlos Sainz and Lando Norris, who were in a first-lap incident with Daniil Kvyat; the Toro Rosso lived up to his nickname of the 'Torpedo,' which was, funnily enough, given to him by Vettel at the same track.
ADVERTISEMENT
Article continues below this ad
A good race to act as a reference to whenever F1 returns to the exquisite circuit, probably with a very different grid than the one seen in 2019. Regardless, China awaits!
Watch this story: 5 F1 Crashes Which Stunned the World