'No Reason to Piss the Team Off' – Max Verstappen Defends Red Bull after Humbling Mercedes Defeat
Published 01/01/2021, 2:21 AM EST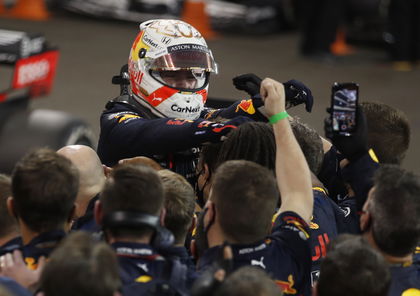 ---
---
Red Bull had a rather lonely 2020 season, with no pressure from the mid-field teams or opportunities from Mercedes, a top-field team. In the end, Max Verstappen came out as the lone savior for the team.
ADVERTISEMENT
Article continues below this ad
The Dutchman, against the odds, gave a tough fight to Mercedes and even saw the victory a couple of times – Silverstone and Yas Marina.
Speaking to De Telegraaf, Max opened up about his frustration regarding Red Bull's lack of pace against Mercedes. "You cannot force things into life. It makes no sense to walk around with frustration all year round," he said.
ADVERTISEMENT
Article continues below this ad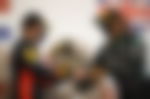 The moment the Austrian GP's FP1 commenced, Max realized that he was not getting anywhere near the two Mercedes drivers. The two Silver Arrows were in an entirely different league throughout the year. However, despite being slower, he hailed Red Bull as the second-best team on the grid.
Max also slammed the critics who spoke about Red Bull's inability to fight the Mercedes drivers.
"Some people think they have their gram and pretend they have all the knowledge of Formula 1. But if they did, they would have designed that car.
"We are still the second-best team in Formula 1," the Dutchman added.
Red Bull will not accept defeat – Max Verstappen
The lead driver acknowledged his team's incapability to fight the Mercedes. However, he opened up that he never wanted to stay frustrated with it, and "piss off" his team.
"Of course we prefer to see some things better or differently, and we want to participate for the championship. But that is no reason to piss the team off.
"Then I do get fierce. Mercedes is very difficult to beat at the moment, although we will not give up," Max said.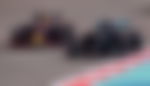 Irrespective of how Red Bull's season proceeded, Max definitely proved his worth, as he dominated through a couple of race weekends last season.
ADVERTISEMENT
Article continues below this ad
Now, with a better and more competitive driver as a teammate, Max will be hoping to press further on the two Mercedes drivers. Sergio Perez, being a master at tire management, will provide Max with more freedom.
Hence, Red Bull will look to use the Dutchman as the tool to drag Mercedes under pressure, while Perez can play along and help the team toil with his pit-stop strategy. This will open Red Bull to a wide array of options.
ADVERTISEMENT
Article continues below this ad
Overall, how good and dangerous is the Red Bull duo going to be over the upcoming season? Will Red Bull get their decisions to perfection and hand Max Verstappen his first world championship title?